A DIGITAL NOMAD'S TRAVEL GUIDE TO HAVANA
Ok, ok. I know what you're thinking. Is it even possible to be a digital nomad in Havana, Cuba considering the lack of WiFi access? Well, it was definitely a challenge but "yes" you can go there for a week and still answer the important emails and enquires that came into your inbox that week.
You should absolutely make sure all your big projects are completed, blog posts written and social media posts scheduled. That way when you do go online you're just there to push buttons and scan emails.
To get internet access is pretty easy. You need to buy what are called ETECSA cards. They cost about $2 and give you an hour's worth of access to the internet (you don't have to use all 60 minutes at once). In order to activate these cards you need to be in a place with wifi access. Hotels are your best bet or, if you're lucky like we were, you can rent an Air bnb with wifi access.
You can buy ETECSA cards at ETECSA Telecommunications Centres (they'll be long lines unfortunately) or at hotels but the card may be a little bit more expensive.
The Basics
Internet Speed: 5 MBPS
Free Wifi AvailabilIty: (1/5)
Female Friendliness: (3/5)
Racial Tolerance: (3/5)
There are two currencies in Cuba: Cuban pesos (used by locals) and CUC which is the equivalent to the US dollar (used by tourists). When exchanging your money, you should ask for CUC. 1 CUC is almost equal to the US dollar (the US dollar is less by about 10%).
I recommend changing your money in Banks or "CADECAS" which are small huts placed outside banks to avoid queues. The Cadecas and Banks close at 3:00 PM. You can also exchange your money at the airport. Hotels are another option but their rates are not as attractive.
The Crib
I went to Havana with my family to celebrate my Dad's 60th birthday! We needed a space that could accommodate all five of us, that included wifi access and was close to the action. A tall order but I managed to find a privately run house on Air Bnb called Palacete Vedado.
The house is located in Vedado – one of the best and busiest neighborhoods in Havana – it's only a 5 minute drive to Old Havana. The 4-story house has been completely restored and includes 5 bedrooms, 2 bathrooms, air conditioning, a billiard room, a balcony, and rooftop with unforgettable 360 degree views of Havana and the sea.
The rental price also includes breakfast every morning which was essential as Western breakfasts are not really a thing in Cuba so you'd have a hard time finding a place that serves something similar. There's also staff on hand 24 hours a day, housekeeping daily and nighttime security. And the best part? They had WiFi access (with the ETECSA card)! It was perfect.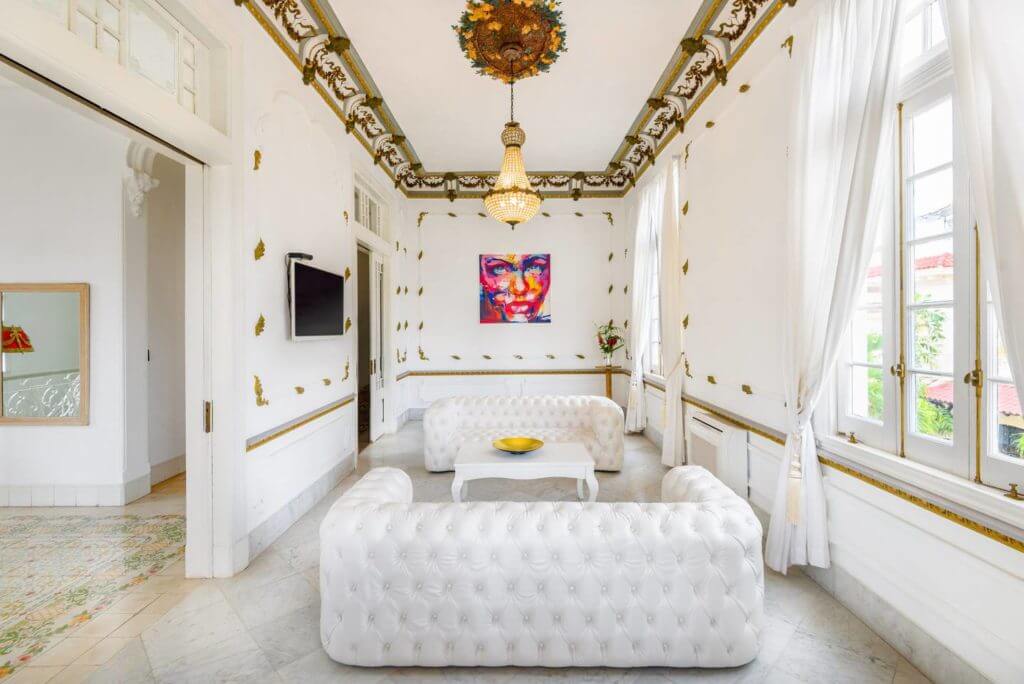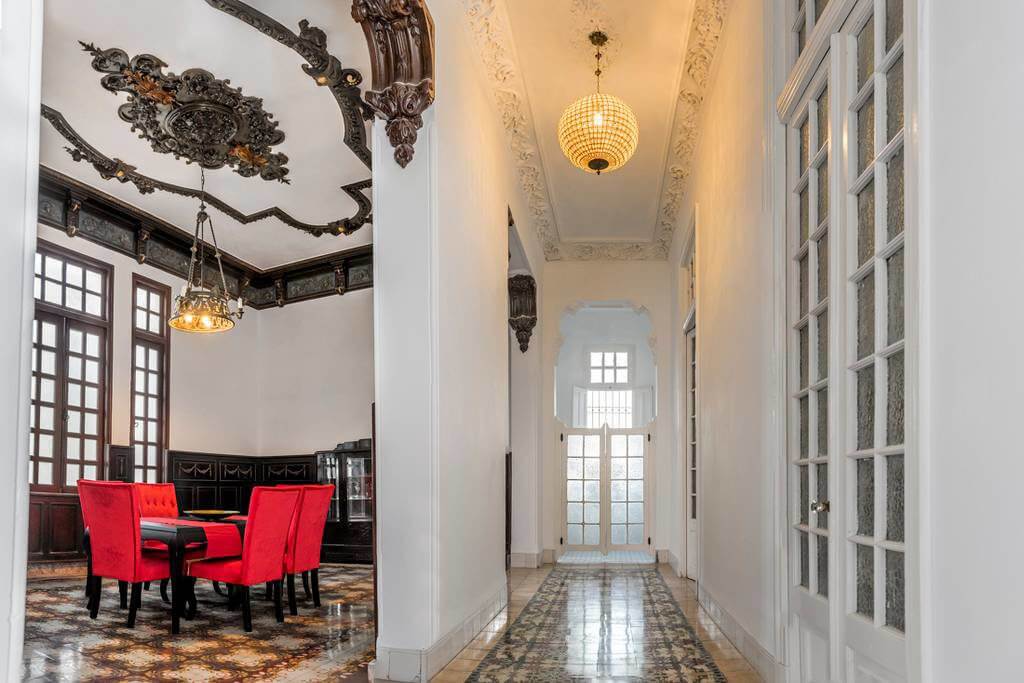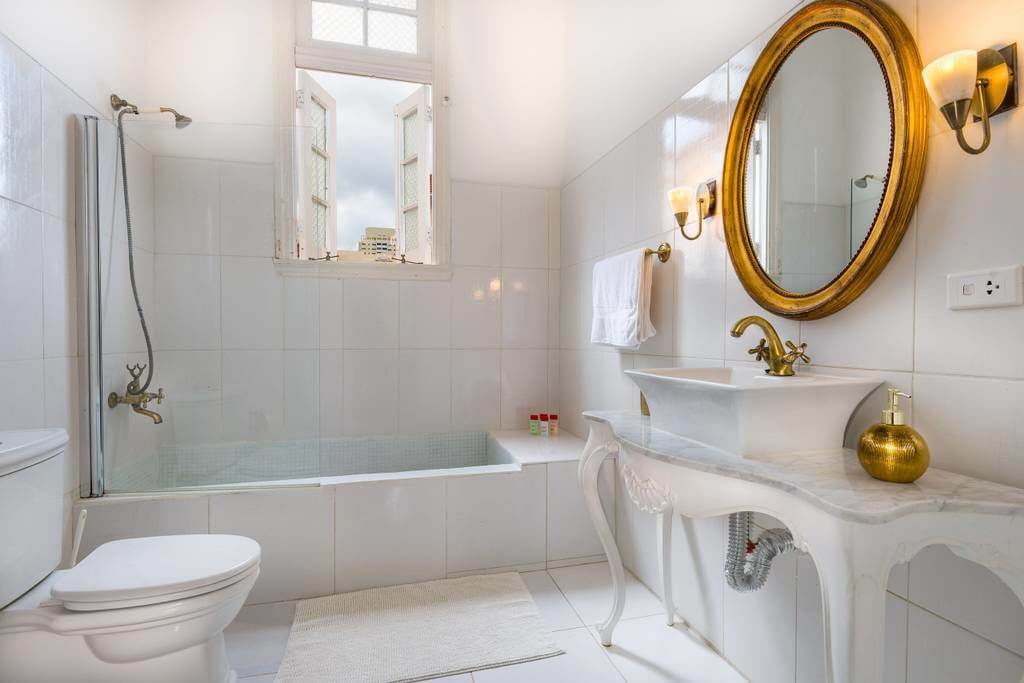 The Activities
So my favorite daytime activity was hands down visiting Varadero Beach (a 2-3 hour drive from Havana). I'm a beach girl so I always have to visit a beach if there's a good one near the places I travel. Though there are beaches closer to Havana, like Santa María, Varadero Beach is widely acknowledged by locals and tourists as the best beach in Cuba. If you are not staying at one of the Varadero hotels, use the Plaza Las America entrance. It's the public access part of this beach for locals and tourists visiting from out of town.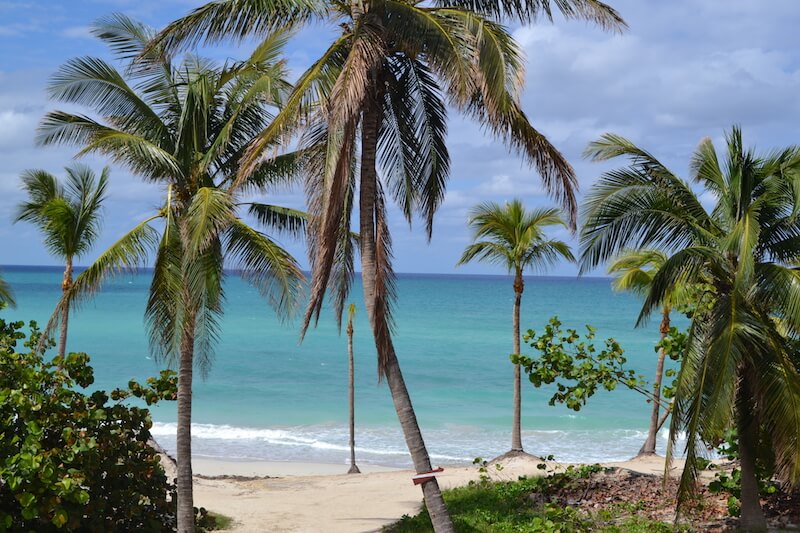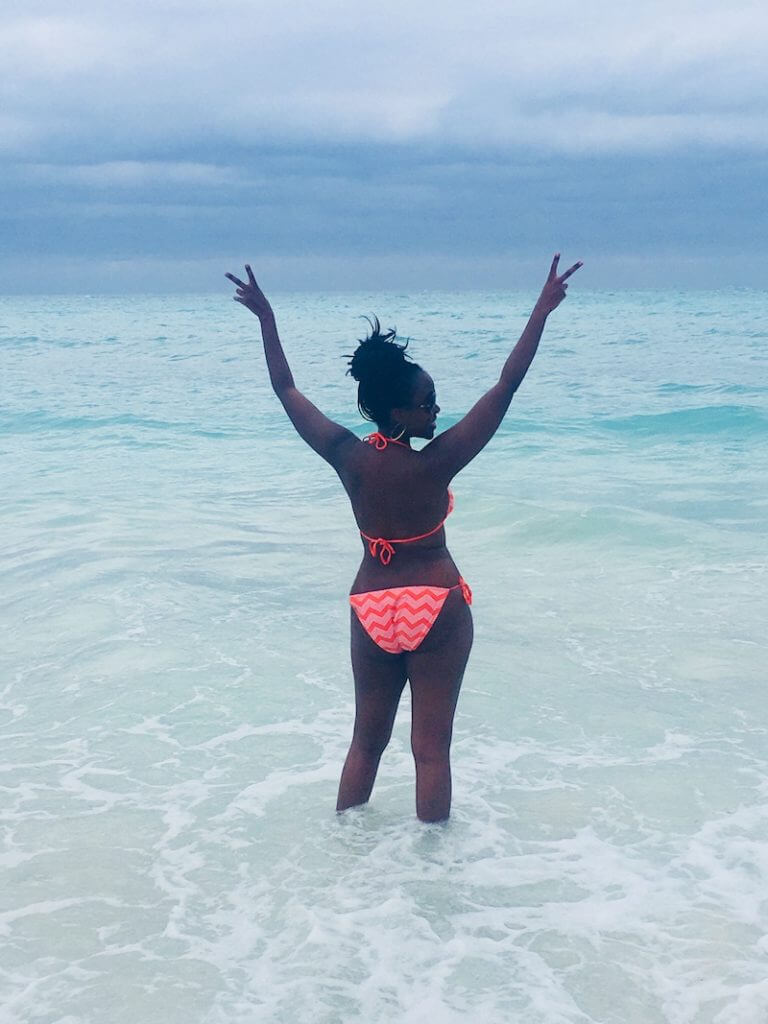 Also take 15-20 minutes to stop at the Mirador de Bacunayagua (The Bridge of Bacunayagua) your way to or from Veradado Beach. It's the highest bridge in Cuba and has fantastic views. If you want to spend a little more time there taking in the sights then they sell cocktails 😉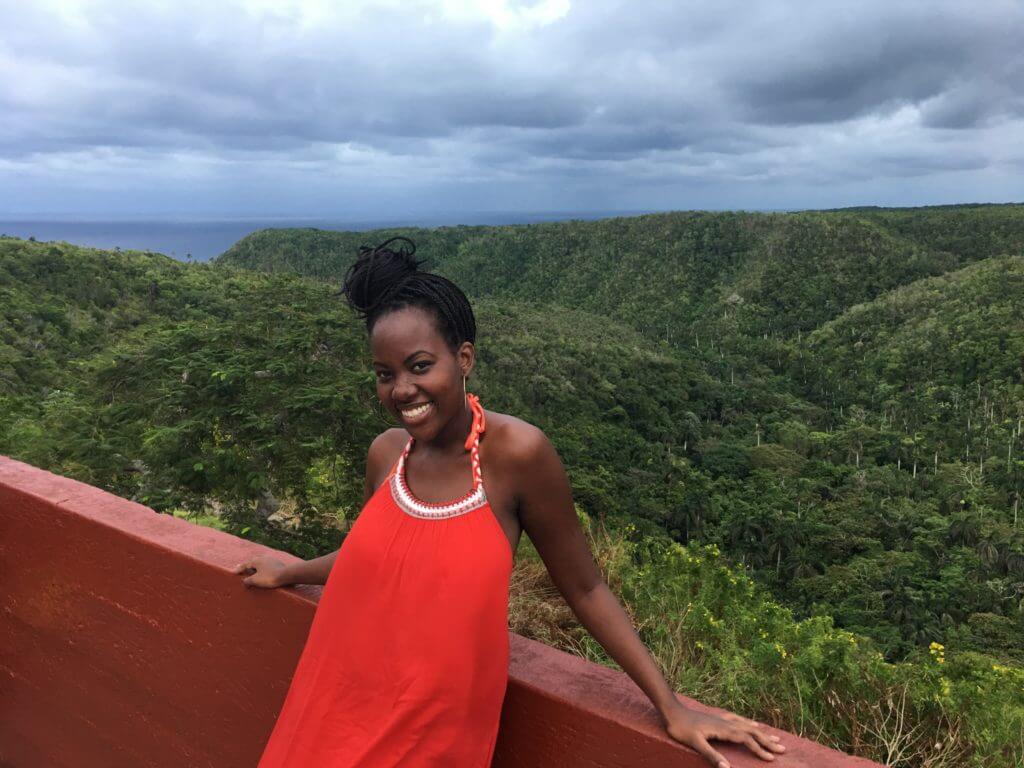 The Malecón is a long stretch of sidewalk which extends 5 miles across the coast of Havana. It is famous for its views, local fishing and hanging out on the weekends (usually the evening). Bring your own drinks, friends and enjoy each others company or get to know the locals.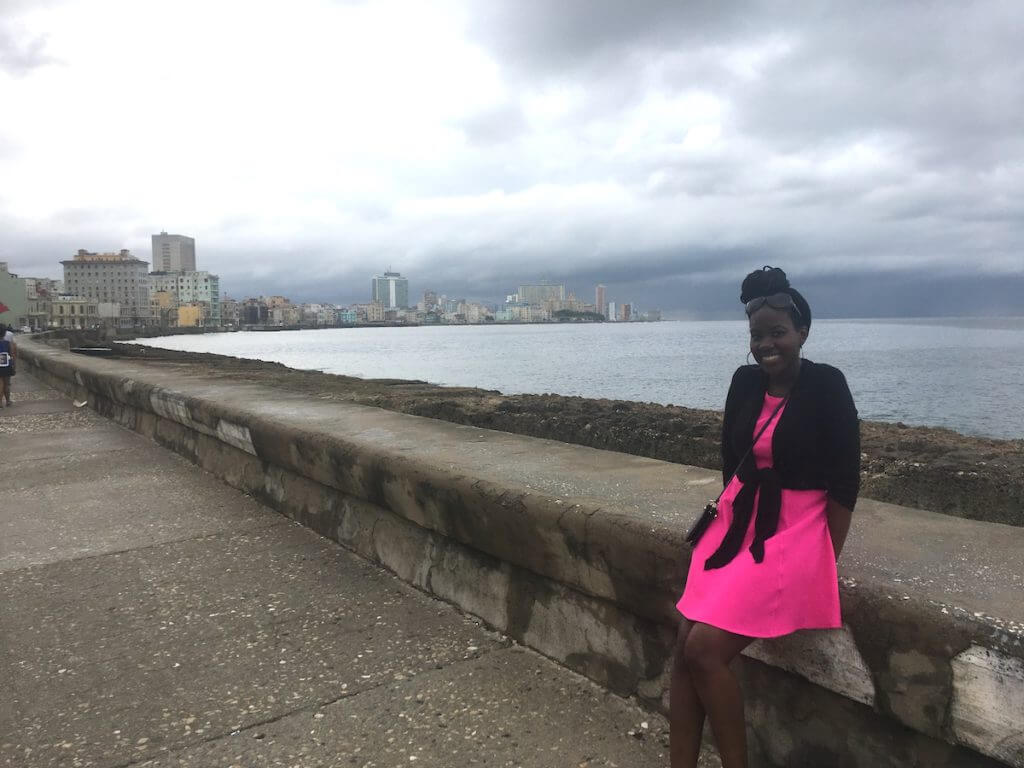 Ernest Hemingway – the famous American novelist, short story writer, and journalist – adopted Cuba as his home. In 1940 Hemingway, with his new wife Martha, purchased a home outside Havana. He lived there for the next twenty years. You can visit many toursit spots that are famous becuase he used to frequent them. Notably Dos Hermanos which has photos on the wall of his time there and has great live music (see my photo at the bar below).
He also hung out at the Bodeguita del Medio Bar and El Floridita Bar & Restaurant – very famous tourist locations. Finally, The Hemingway Museum/Finca la Vigía which was his Cuban house (it's 10 miles east of Havana), you'll learn all things Hemingway there.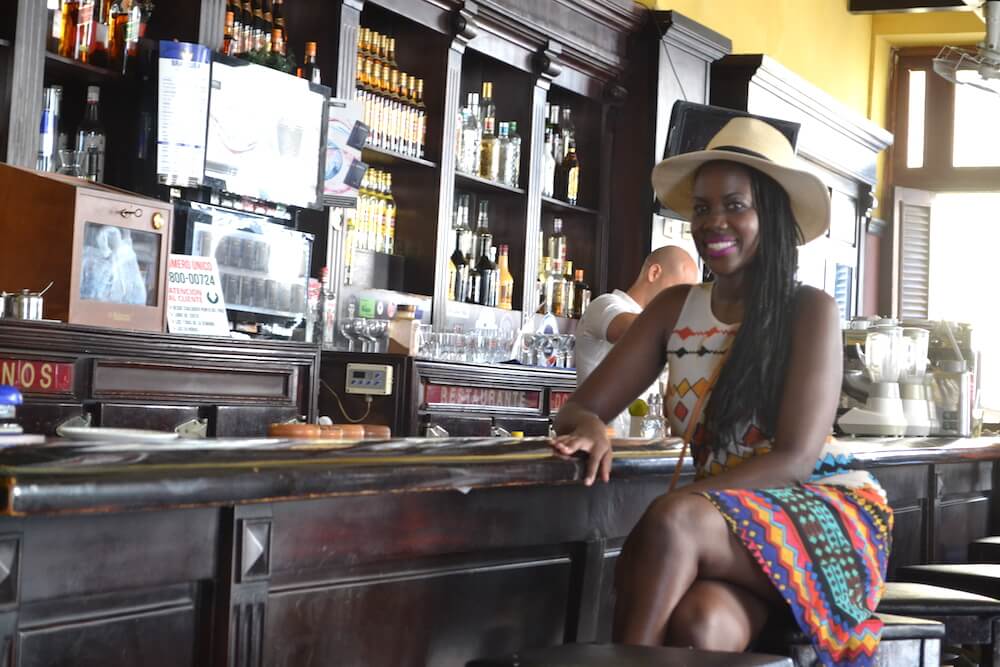 The Museo del Ron in Old Havana is a fun place to visit because as well as learning the history of Havana's favorite rum "Havana Club", you also get to taste their different variations at the end of the tour.
You definitely have to explore Old Havana which is basically just downtown and contains the core of the original city of Havana. It's the best place to get amazing photos! You can also visit must-see sites like Plaza de la Catedral/ Cathedral of Havana, Plaza Vieja, and Plaza de San Francisco de Asis.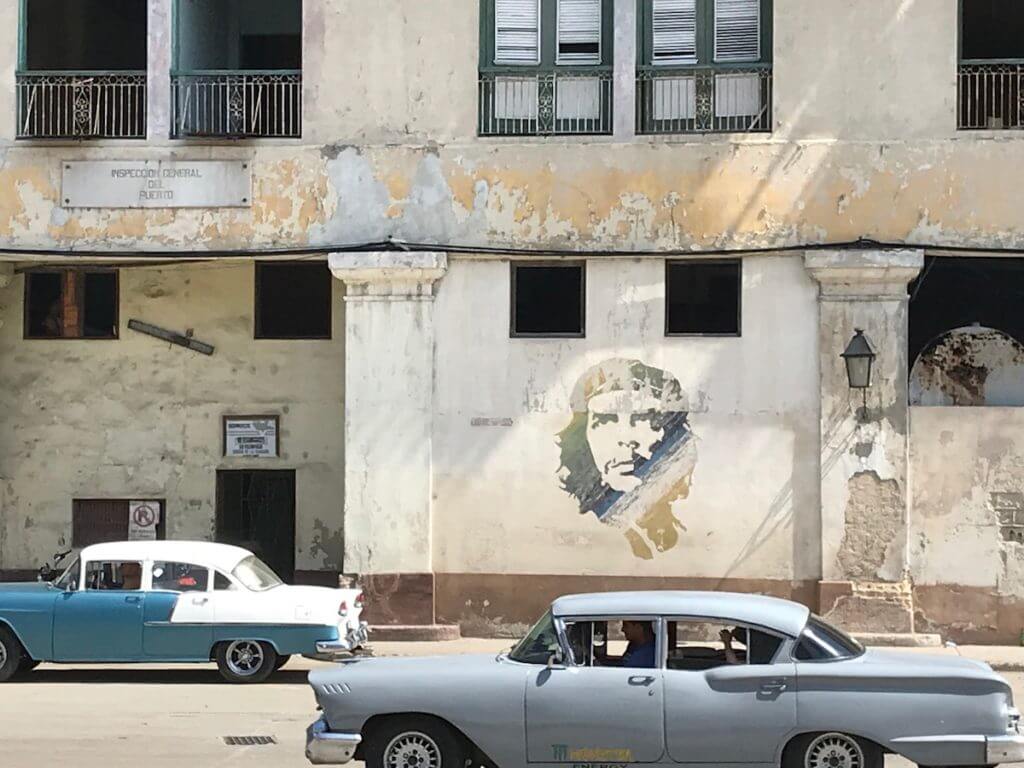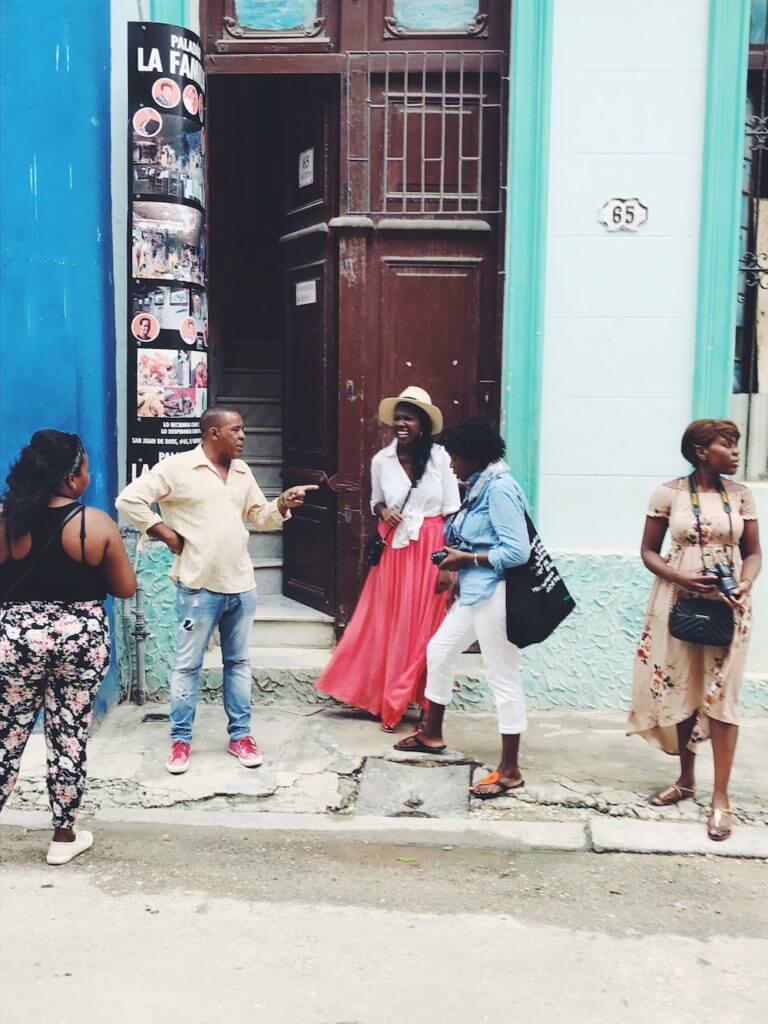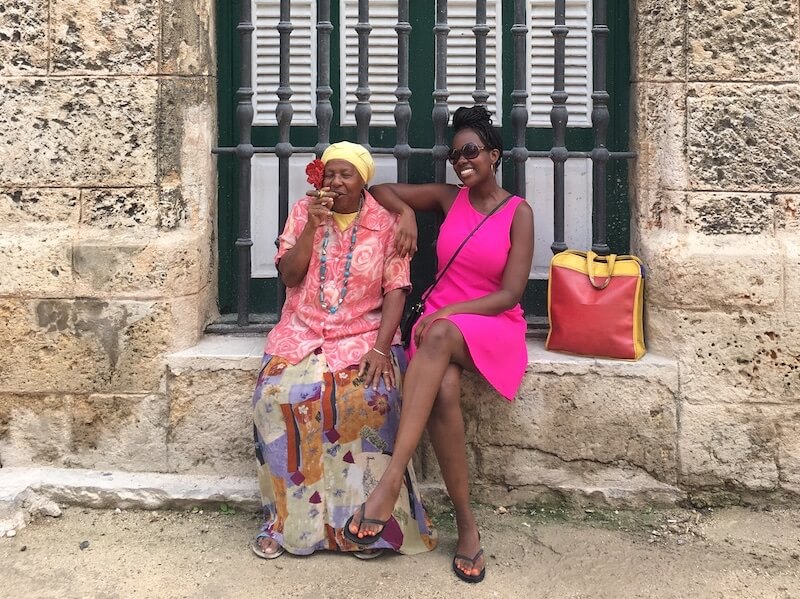 You'll also be able to take an old car tour of Old Havana. There are plenty of "hustlers" offering their cars for service. Unfortunately, I cannot recommend an official company as many of the people offering the car tours worked independently but from my experience, the people of Havana are very friendly and proud to show off their city… and cars!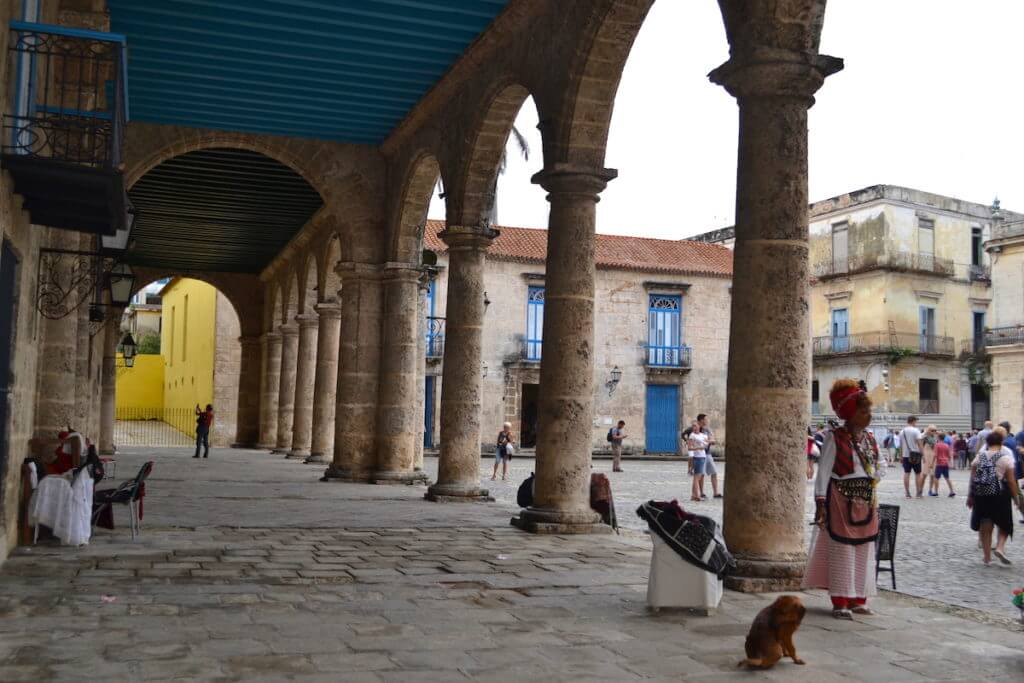 The Nightlife, Food & Drinks
Fabrica de Arte Cubano was by far my favorite place to visit in Havana. The site calls it "a contemporary cultural center with unique offerings, such as films, concerts & art exhibitions". It's one of the few places where locals and tourists hang out together. It's open from Thursday through Sunday from 8:00 pm to 3:00 am. It's definitely a unique experience and it's a great place to meet people. The music on the night we went included live jazz in one room and a hip hop DJ in the other!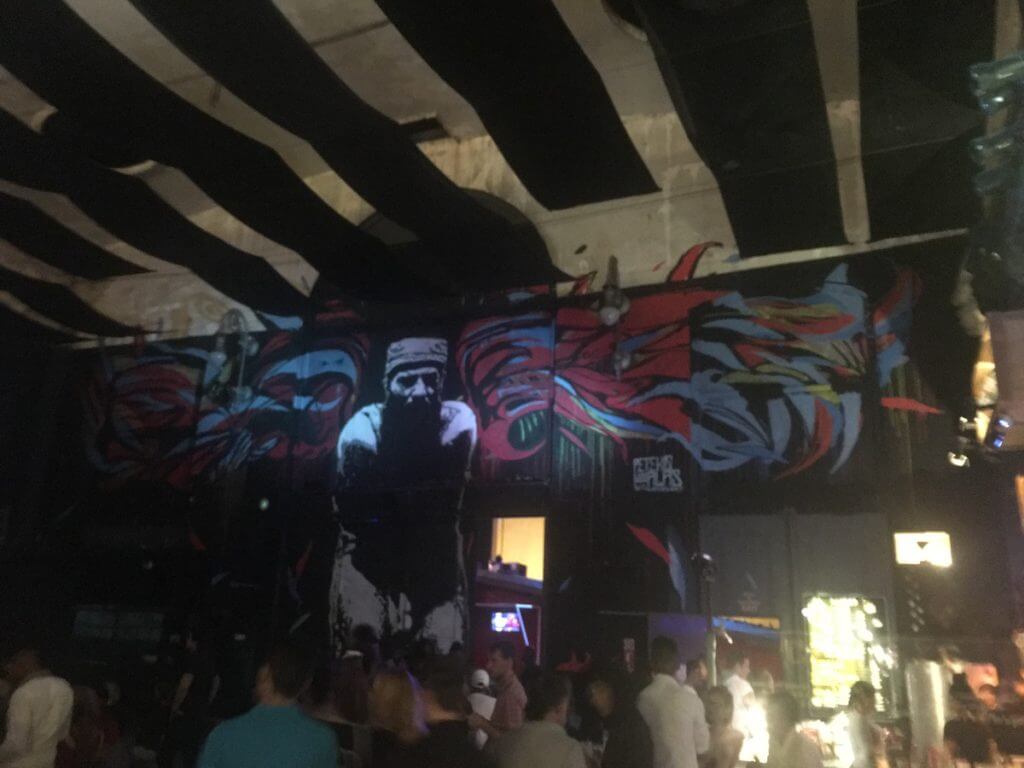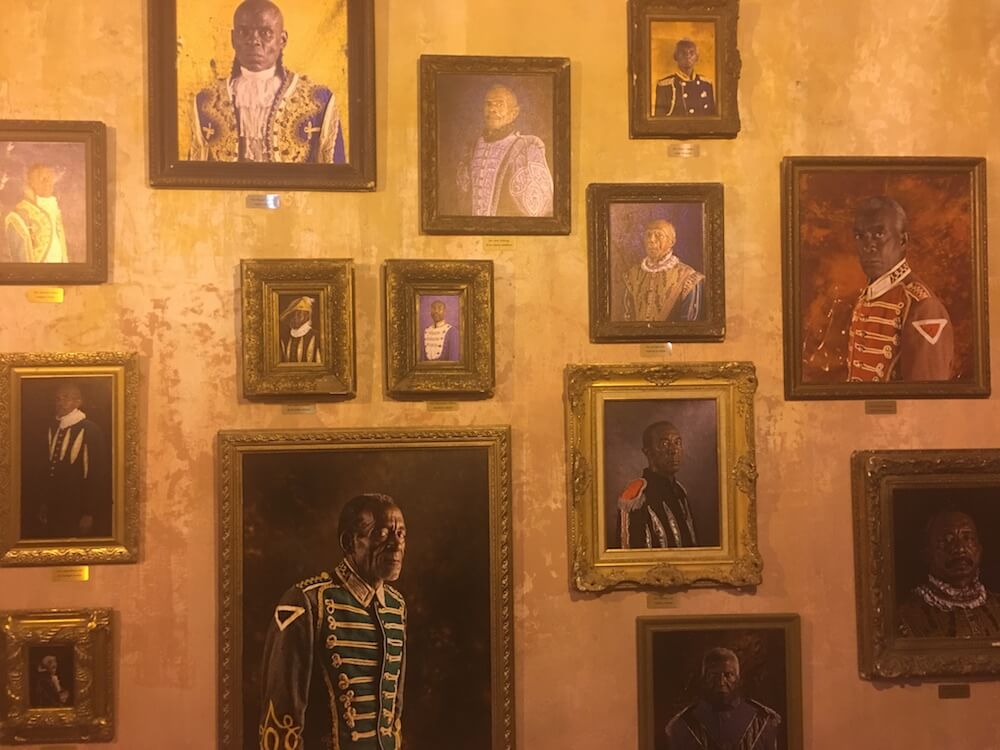 Just next door is the Cuban restaurant El Cocinero. The atmosphere is better than the food but it's still one of the better restaurants we visited (more on that later). The food overall in Havana wasn't that good. You could make a night of it and visit this restaurant before heading to Fabrica de Arte Cubano.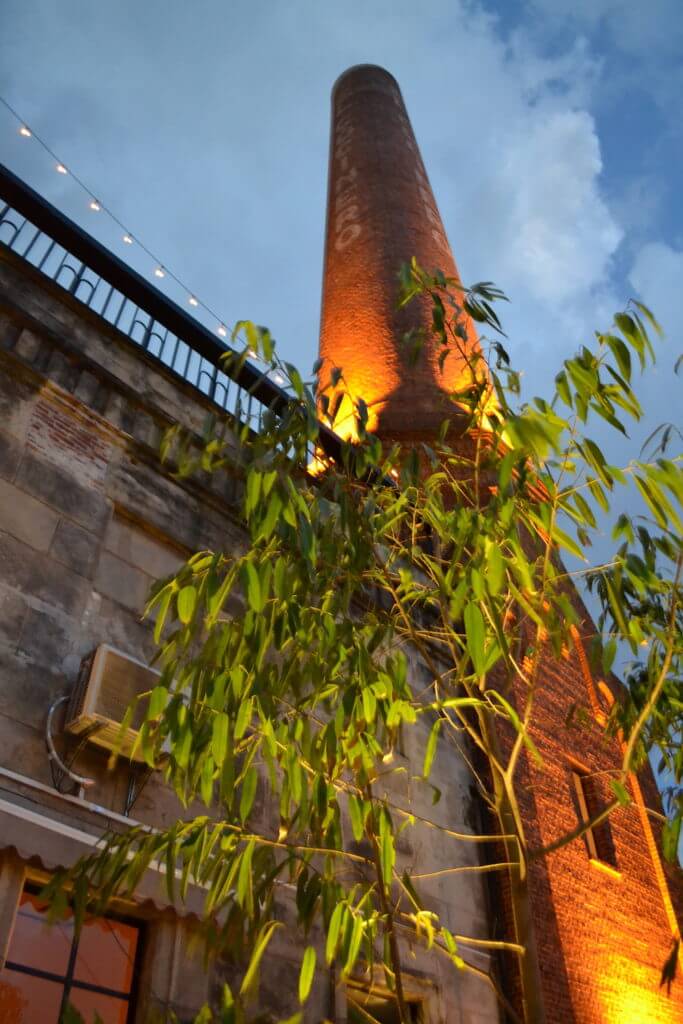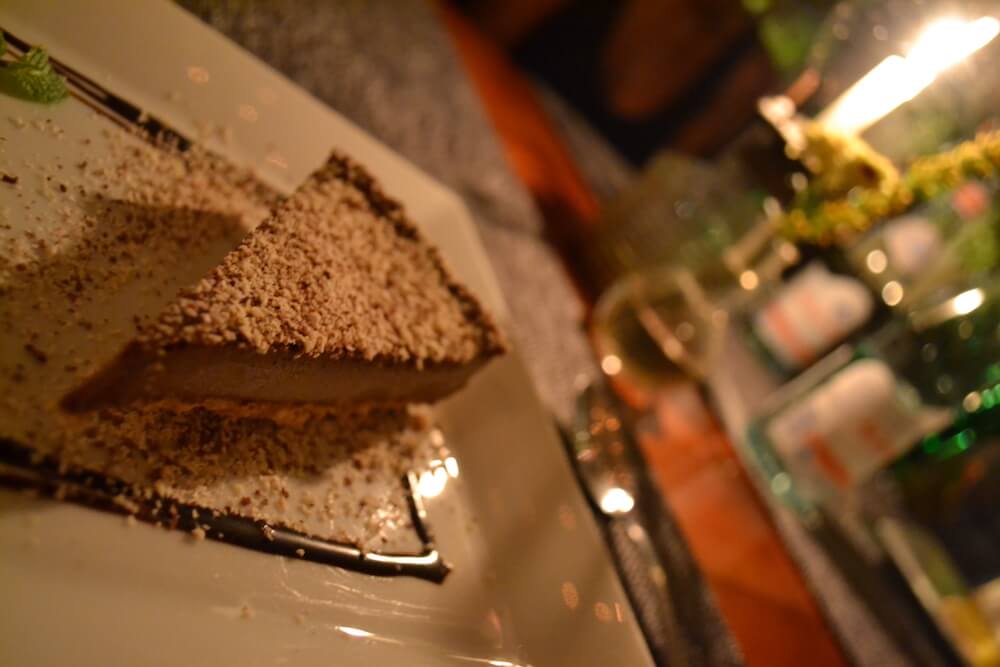 We ate our best meal in Havana at Paladar Los Mercaderes – it's highly rated on Trip Advisor! This would be a top-rated meal anywhere but was especially welcome after 5 days of subpar food. Note the food is not Cuban. I ordered steak and my sister had an amazing risotto. The almond tart was divine! You must go 🙂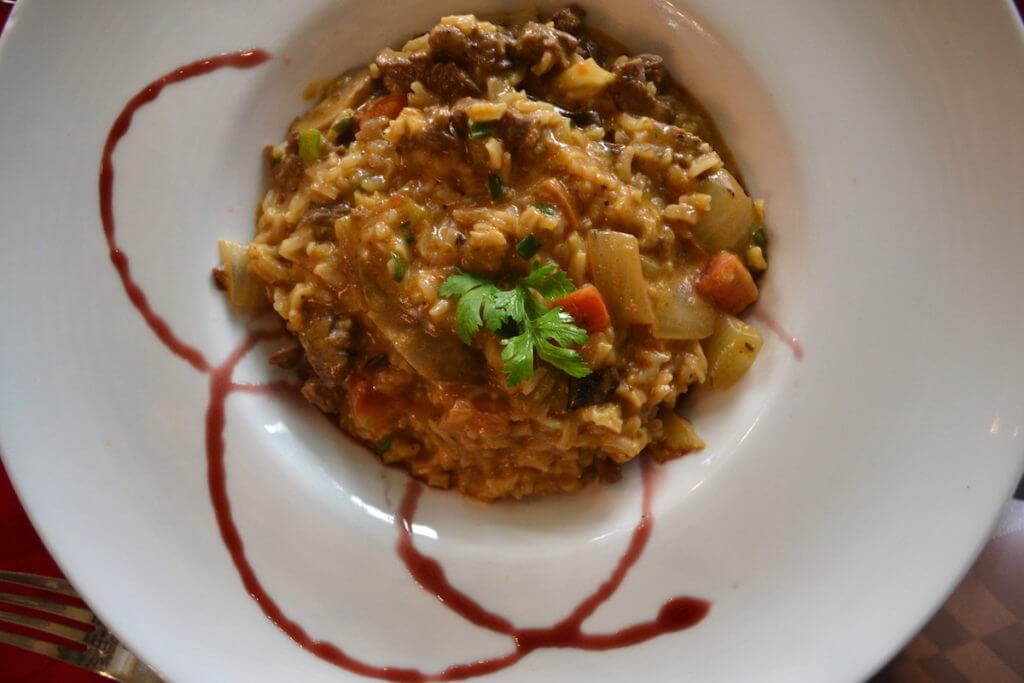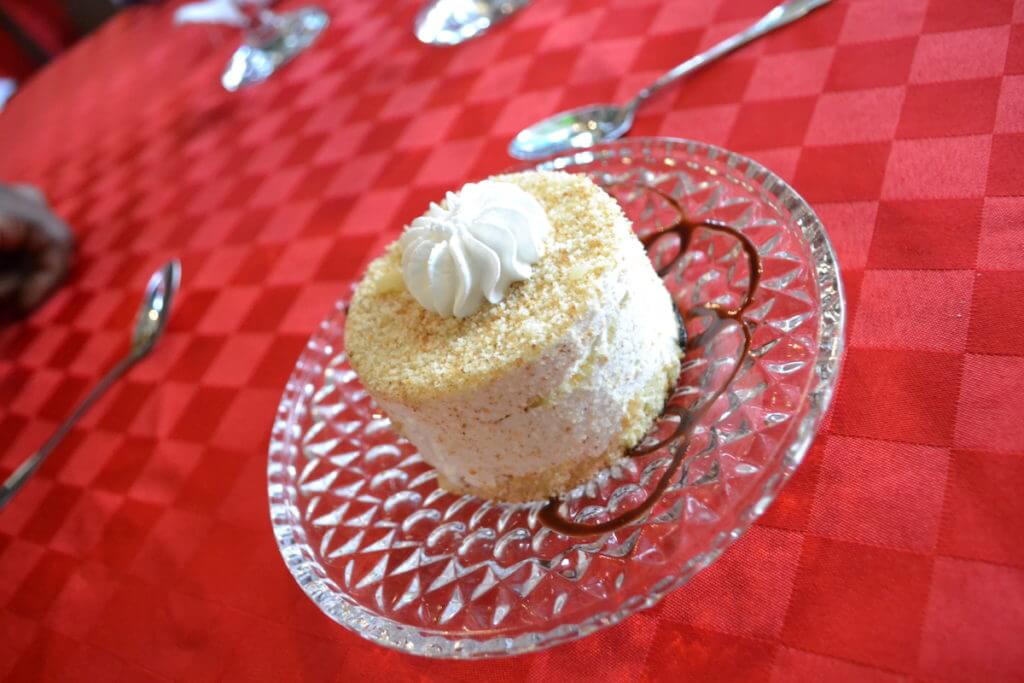 The San Cristobal Paladar is the famous restaurant that Obama visited during his historic visit to Havana in March 2016. Truthfully, the food wasn't that great. In fact it was horrible. But we enjoyed the great service, free cigars and personal tour of the restaurant after our meal.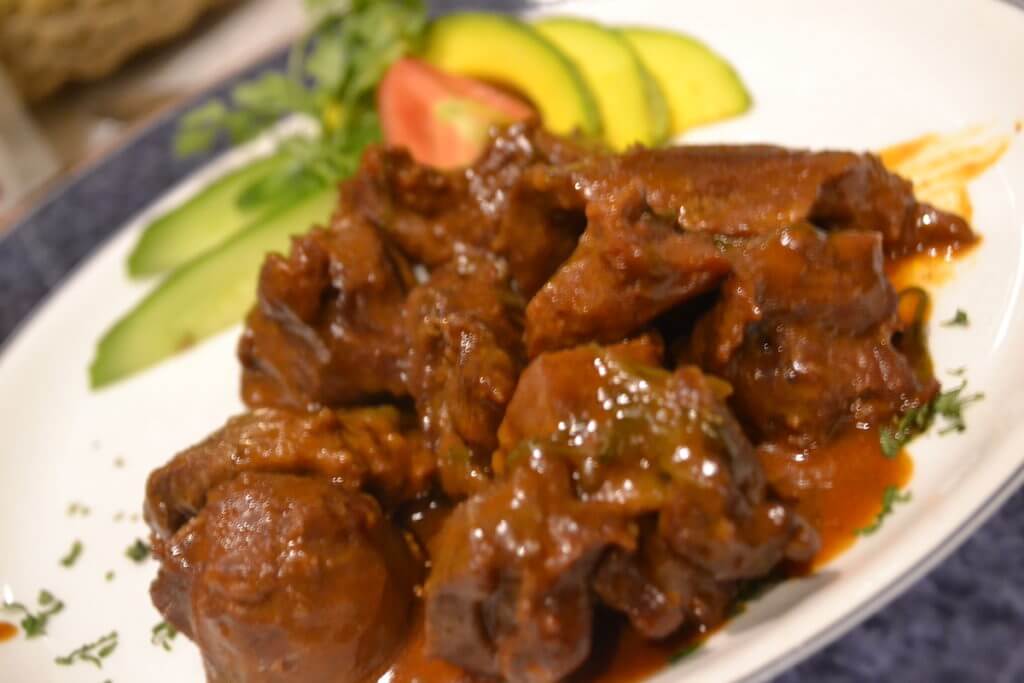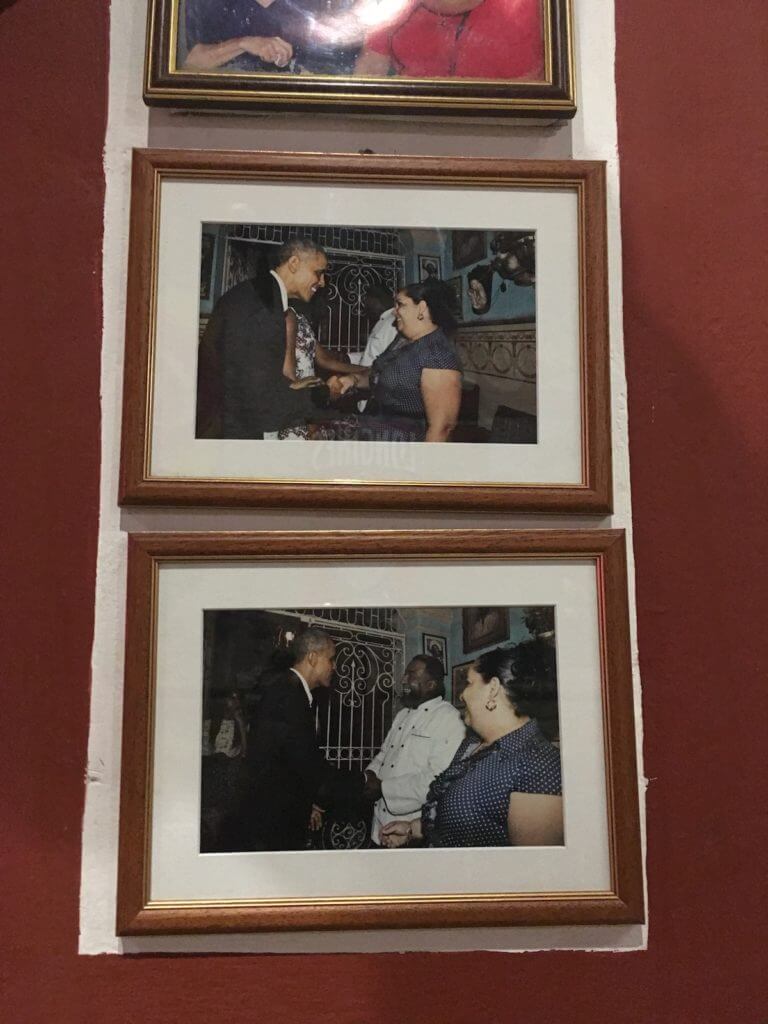 Now, of course, being in Cuba we had to find somewhere to Salsa dance. Casa de la Música, which has 2 locations: Centro de Havana or Miramar, is the go-to place for music and dancing. The central Havana location is for the younger hipper crowd whereas Miramar plays more traditional salsa music. Both locations also have live shows so check the schedule before you go.
Though I didn't visit these places the following were highly recommended to me:
• Siá Kará
• Madrigal
• El Litoral – known for its great food.
• Sarao – known for having the best chickpeas ever!
• La Flauta Mágica – in front of the USA Embassy with a pool and great views of the water. The restaurant is owned by the son of the most important Cuban flutist Richard Egües, who died in 2006.
• Versus 1900
• Dolce Vita – a new Italian restaurant.
The Transport
You don't have many options as far as transport. There isn't a public transportation service in Havana. You'll have to use taxis pretty much wherever you go. The good news is they're easier to hail or call for ahead of time and you get to ride in one of Havanas famous 1930-1950s cars! For an idea on price it cost use 25 CUCs to get from the airport to our house in Vedado.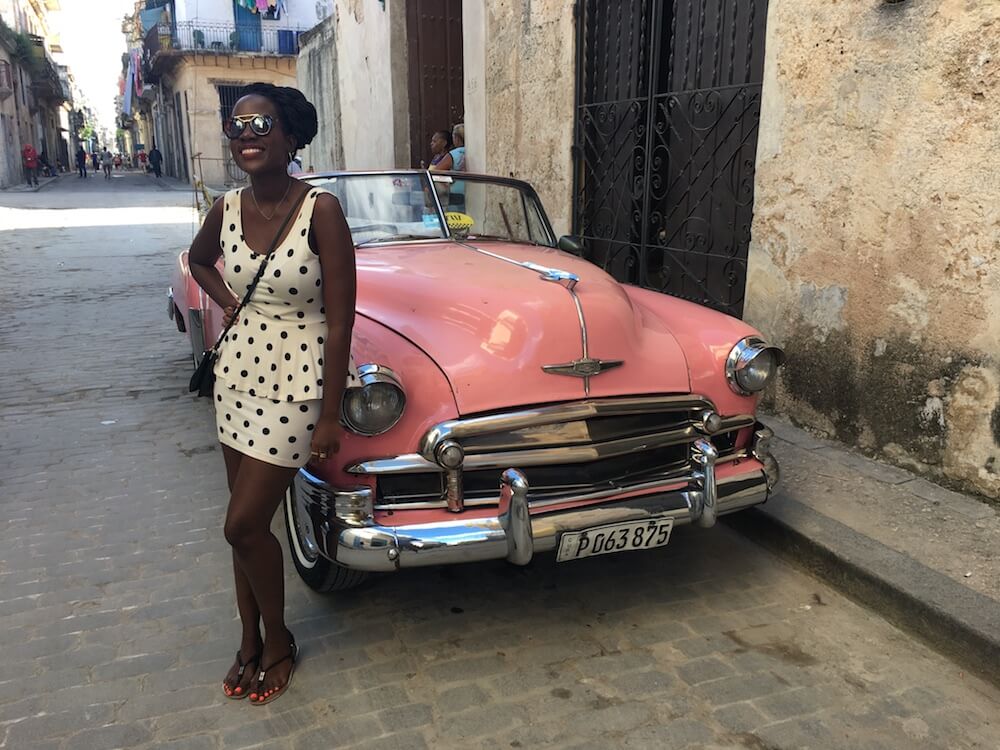 The Apps
Since you won't have constant or reliable access to wifi these two apps will be very helpful. The first is
AlaMesa. Once you download it you have access to a list of restaurants in Havana and can access this list without any data or wifi. You can call and make reservations straight from the app and get directions.
Which brings me to the second app Maps.Me. This app you can use anywhere you travel internationally. Just download the maps of countries or regions you are visiting and have access to maps and directions throughout your trip. You don't need wifi or data for this app either.Obviously, download them both before you get to Cuba!
Where in the world is on your list to travel to? Have you ever traveled solo before? What are some of your favorite places to travel to? Leave your comments below!