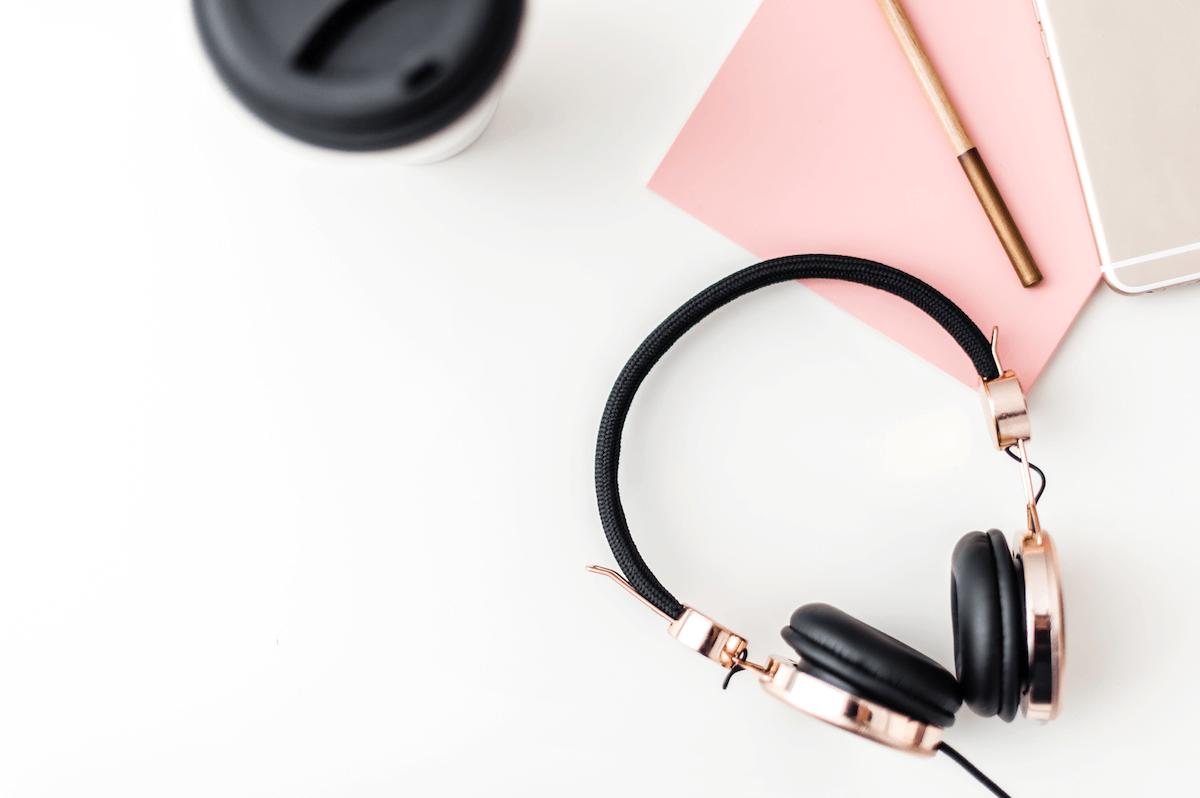 HOW TO REACH OUT TO BRANDS FOR COLLABORATIONS
In a never-ending quest to build our online presence and #getpaid, many bloggers + influencers often stumble when it comes to discovering, cultivating and securing sponsorships from brands. Brand collaborations can seem elusive, especially when starting out, but the key is to approach the right companies at the right time with the right pitch.
I've been on both sides of the coin. Brands and bloggers have reached out to me and my company CurlsUnderstood.com to collaborate and partner so I know a good pitch when I see one. Likewise, I've reached out to many companies seeking partnerships – some successful, some not so much!
Collaborations can come in many formats from paid sponsorships to guest posts, social media partnerships to media placements. Whatever the opportunity, be sure to put your best foot forward with these key tips to making yourself irresitable to potential collaborators.
Below I've broken down the process I use into 4 actionable steps and, as always, I include real-world examples!
1. Discovering brands – How to find new brands to collaborate with even if you're just starting out.
2. Be discovered – How to up your chances of being discovered by brands.
3. Make contact – How to contact a brand for the first time (including email examples of what not to do!)
4. Get feedback – How to get constructive feedback whether you land a collaboration or not.
1. DISCOVERING BRANDS
I'm a big believer in going for what you want and not sitting back and waiting for things to happen! That said, I'm always looking for brands to partner with and Instagram has been a great place for me to discover companies I never would have heard of.
To start, find a brand that you already admire and look at the "suggestions for you" drop-down to see who else they suggest. You'll discover new brands similar to theirs.
QUICK TIPS: If you're a new blogger or influencer, try looking at brand accounts in your local area with less than 100K followers. These companies would make great partners as they have a large enough following that they're probably looking to invest in sponsorships, but aren't too well known that they are inaundated with requests.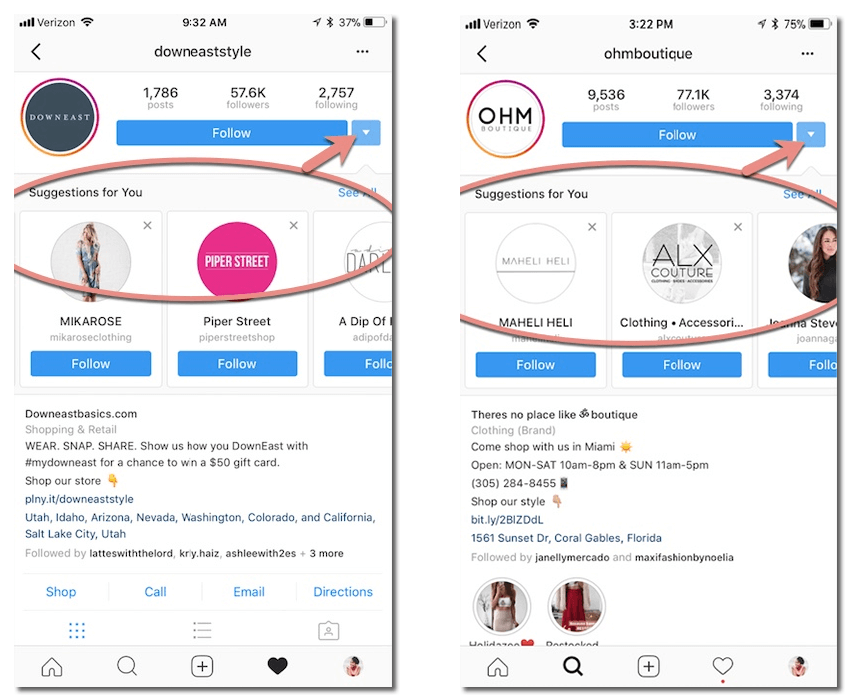 Another way to discover brands is to follow influencers you aspire to be like. When you see that they've partnered with a brand save these posts for future reference.
Now you have a library of brands you know are open to collaborating with bloggers and influencers. You can also see what types of people they typically work with.
Does your blog, channel and/or Instagram page's branding and content align with the influencers you aspire to be like or the brands they work with? If so, then you've got a shot 🙂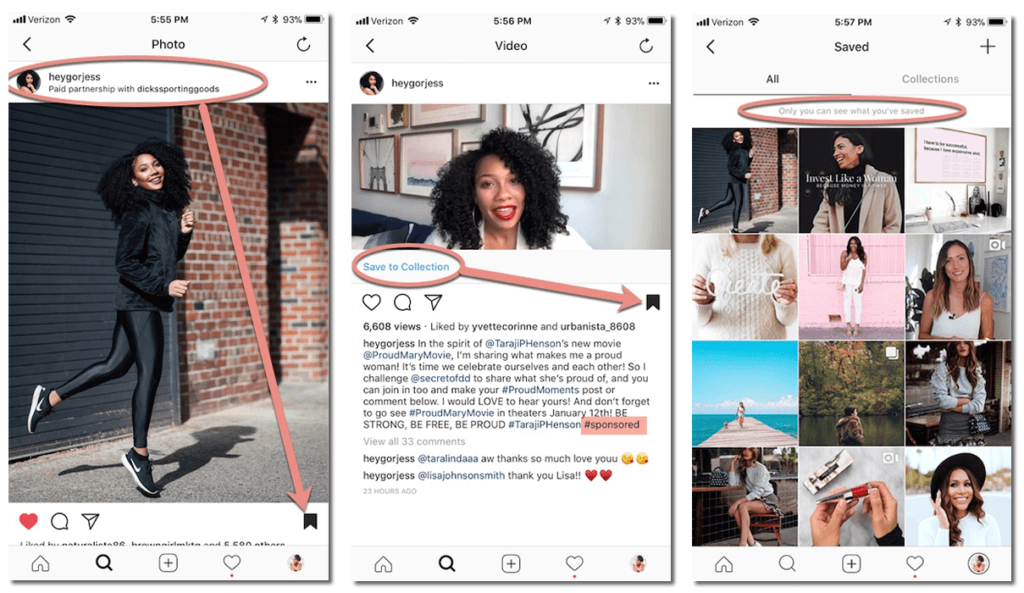 2. BE DISCOVERED
Now that you've found the brands you'd like to work with be sure to follow them on Instagram, Facebook, YouTube, Twitter etc. You only need follow them on the social platforms where you already have accounts.
Start to engage with them by tagging these brands when you create new content. Also, use hashtags with 100-500K uses (definitely no more than 1M) when posting your content to help you be discovered more easily. For example, if you're a travel blogger, try using the newest and/or least saturated tags in the travel niche alongside the more established hashtags.
Tools like HashAtIt.com are great for discovering new hashtags and seeing which hashtags have the most relevant content.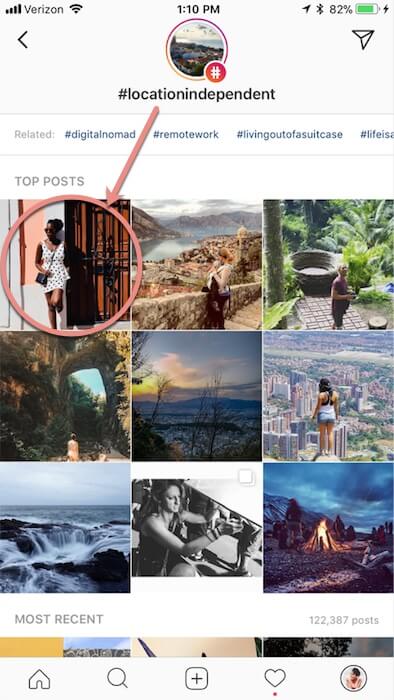 Also be sure to like, comment and share their content. Ideally, you want to engage with brands as they post or soon after. That doesn't mean you have to spend all your time stalking them but certainly check their accounts once a day and leave meaningful comments.
Obviously, the sooner you engage with the post the more likely the person managing the account is likely to interact with you.
And don't be afraid to get creative. Leverage video and live video to promote yourself to a specific brand "audition tape" style!
3. MAKE CONTACT
So you've done the legwork and a brand has finally reached out to you on social media. You're a #GirlBoss in the making! I suggest you move the conversation off of social media as soon as possible by asking for the contact name and email of the person who manages collaborations/partnerships. Keeping the conversation on social isn't professional and you may not even be conversing with the person who is in charge of collaborations.
When you reach out to brands cold, find a person to address the email to (I love Hunter.Io for finding people's professional contact info). Or just use good ol' LinkedIn. If you can't find a name that seems like a sure thing, using the name of the department head or even the founder (if it's a smaller company) is better than no name at all!
Your pitch email should include a catchy subject line. You could include your stats (if they're impressive enough) or you could mention that you know and love something about their latest campaign, product, sale etc. (this demonstrates that you've researched the brand).
In the body of the email start with a 1-2 sentence introduction of you/your blog, follow-up with engagement and/or follower stats, lead into YOUR IDEA on how you'd promote/collaborate with them and why the partnership would benefit them (this is where keeping a saved collection of sponsorship ads on Instagram for inspiration can also come in handy); and end with your contact information.
Definitely attach your media kit which should include YOUR RATE CARD. Learn how to create a killer media kit here even if you're a new blogger/influencer.
EXAMPLES OF POOR PITCH EMAILS

So in this first pitch email above, a beauty brand reached out to my company CurlsUnderstood.com for a possible collaboration but they failed to hook my attention and seal the deal because:
• They didn't address me by name. It's really not that hard to find my name on the site. You just need to go to the "about" page and there it is. This was just kind of lazy!
• They didn't explain what their company is about so I had no idea if this would be a great collaboration for Curls Understood.
• They also didn't demonstrate that they know much about Curls Understood. They could be talking about any company when they say, "I love your website and appreciate the wealth of knowledge you provide."
• Lastly, there's nothing in this email that shows how this collaboration would benefit Curls Understood's 260K community of women. It sounds like they just want to get in front of my audience to benefit themselves.

In this second pitch example, an influencer reached out to inquire about being featured on my site (and social pages since we promote features there too). Unfortunately, she failed to:
• Introduce herself properly. What is your blog about? What makes you unique? What could my readers/followers learn from you?
• She also didn't demonstrate that she knows much about Curls Understood.
• She attached great photos but links to her social accounts would have been better.
• Though she includes her resume, a media kit would have been more appropriate for this type of pitch (learn how to make your media kit here).
EXAMPLES OF GOOD PITCH EMAILS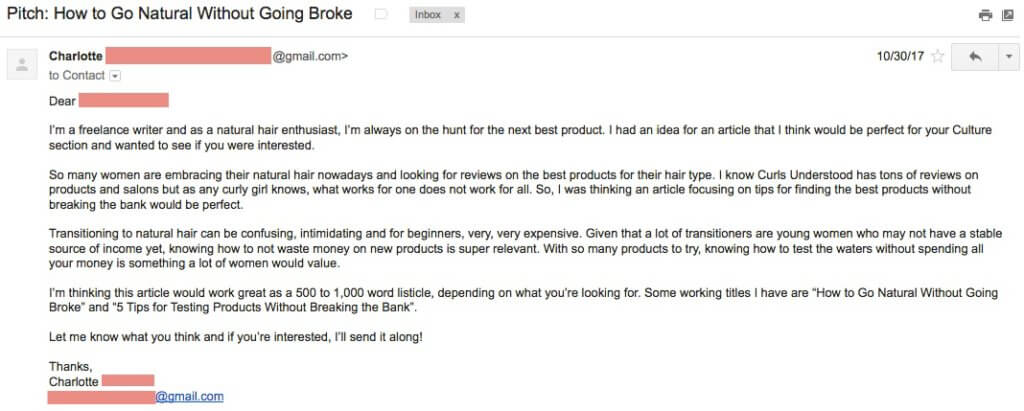 In the pitch email above a talented freelance writer reached out to my editor to inquire about having her work published on CurlsUnderstood.com. She probably could have omitted the 3rd paragraph that starts "Transitioning to natural hair…" to make the email a little more succinct, but that's a small criticism. This is an awesome pitch because:
• She opened the pitch strong by introducing herself, demonstrating that she knew and had reviewed Curls Understood's site and teases me with what she has in mind.
• Her second paragraph goes on to highlight her understanding of naturally curly hair and further demonstrates her knowledge of the Curls Understood brand.
• I love that near the end she shares specific details about her idea including word counts and titles!
• She concludes by sharing her contact email again as she signs off. Perfect pitch email.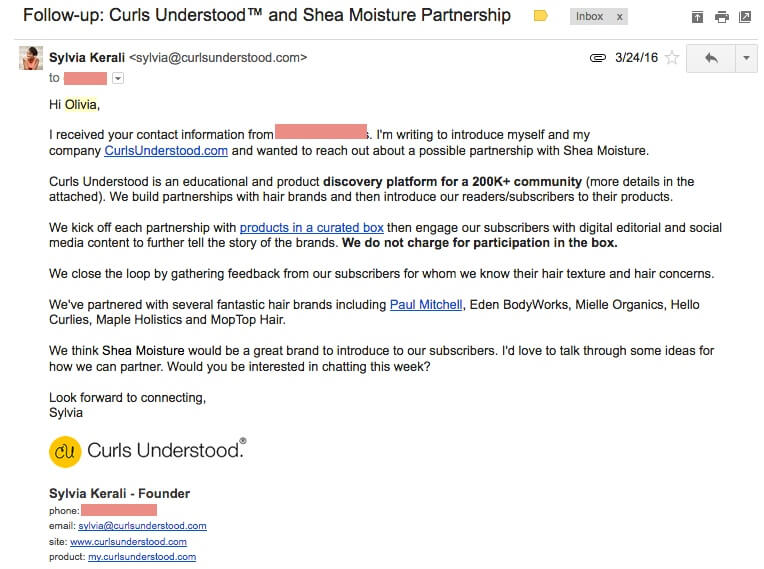 I thought I should share an example of one of my pitch emails. Though this isn't one of the best, it satisfies the many points I've made above (and landed me thousands of free products). This pitch was used when I was seeking collaborations with hair brands for my subscription box company:
• I always make sure to find the name of the decision maker and address the email to them.
• Introducing Curls Understood early in the email is a must and I always include some stats to hook their attention.
• I also let the brand know what's in it for them so they can start to envision themselves participating.
• I try to get on their calendar ASAP so I can seal the deal!
• Looking at this again, I would definitely make the subject a little snappier by saying, "Shea Moisture Partnership with 200K engaged curly community?"
4. GET FEEDBACK
If you reach out to a brand and don't get the opportunity to work with them right away, ask for feedback. What do they typically look for in brand influencers/partners? Is there a certain time of the year when they determine the marketing budget for sponsorships?
Use whatever feedback they tell you to set goals. Once you reach their criteria contact them again and ask them to reconsider.
Most importantly don't be discouraged. Start with smaller brands and then work your way up to bigger companies. In no time you'll be fielding requests for collaborations! Leave any questions you have below…
Active and aspiring bloggers join my private mastermind group on Facebook for daily tips, articles and support from fellow bloggers/influencers!