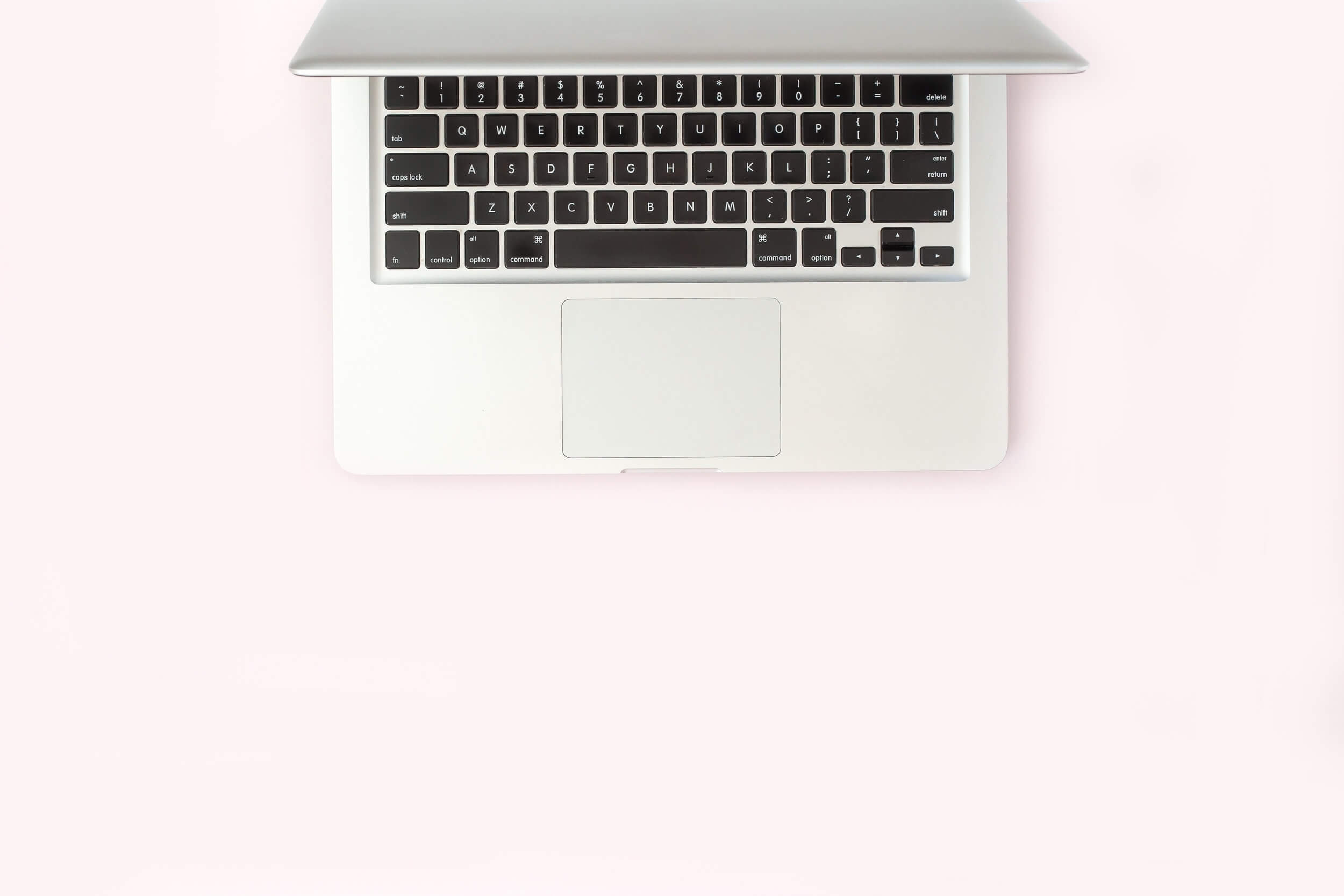 HOW TO CRUSH IT ON PINTEREST WITH LESS THAN 500 FOLLOWERS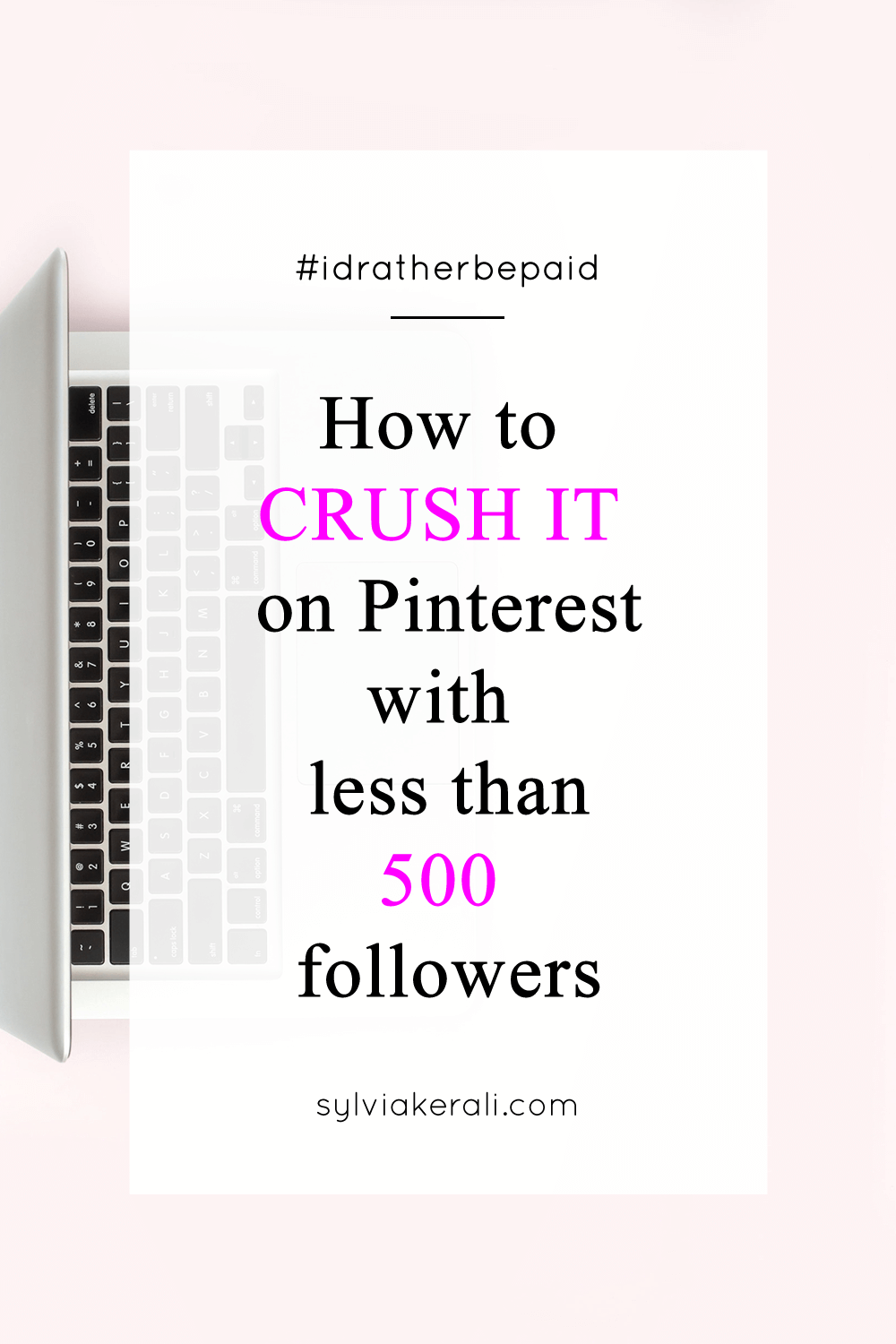 **This post may contain affiliate links, which means I may receive a small commission, at no cost to you, if you make a purchase through a link**
If you're still having doubts about how exactly Pinterest can help grow your brand, then this article will convert you into a believer! Pinterest is by far the best platform to drive traffic to your site or other social networks. Many think the best strategy is to figure out how to get more Pinterest followers but in fact, having thousands of followers isn't even necessary to really succeed on Pinterest.
Did you know that over 80% of Pinterest pins are re-pinned? Compare that to just 1.4% of tweets being re-tweeted or 8-13% of posts being shared on Facebook. The opportunities on Pinterest are endless.
While I still think it's important to simultaneously optimize your content for search engines like Google, having a strong Pinterest strategy can be a fantastic to kick-start a new blog. Below I show you how.
Convinced yet? Ok, good! So let's get down to it…
Do You Have a Pinterest Business Account?
The first thing you'll want to do is sign up to Pinterest's business account (or convert an existing personal account into a business one). You can learn how to do that in my previous post on this topic.
This site has only been live since mid-September 2017 (so as I write this post that's less than 3 months). Though I had succeeded building CurlsUnderstood.com – a blog with a 260K online community – I was still nervous about my ability to do it all again.
Then I snapped out of it and remembered that 90% of my CurlsUnderstood.com traffic comes from Pinterest so I focused my efforts on Pinterest again to build this site's traffic. The results were immediate. Here's a screenshot of SylviaKerali.com's site traffic growth from Google Analytics:

So How Exaclty Does Pinterest Help Your Blog Grow?
After using Pinterest for 2 weeks my page views jumped from practically nothing to 2000. And it's been growing ever since. To date I only have 132 followers on Pinterest! So at this point, you're probably thinking, "That's great for you Sylvia, but how can I replicate this success for my blog?" It starts with these 3 simple steps…
• Set up a business account on Pinterest (learn how by following this tutorial)
• Apply for rich pins on Pinterest (use this validator tool to check if you already have rich pins and/or apply)
• Finally, sign up for Tailwind so you can start pinning you content aggressively using automation
By using Tailwind to automate my pins I was able to increase my pinning activity ten-fold. Who wants to spend hours a day pinning to 10+ boards? Not me! I spend about an hour a week scheduling my pins on Tailwind then just let it do its thing throughout the week. See the following screenshot of my dashboard from Pinterest. My views and engagement on Pinterest have been increasing steadily…

The growth I've seen so far on Pinterest has all been organic. I don't pay for advertising or "promoted pins". In fact, I pay less than $10 a month to use the Tailwind scheduler (I signed up for the annual plan and received a discount).
Less than $10 a month is a heck of a lot cheaper than paying for any type of advertising and is definitely worth it if you factor in the time I save not having to pin manually.
If you'd like to try out Tailwind for 1 month free click here! You'll be re-directed to Tailwind through my affiliate link. Please read my disclosure for more info.
Why You Don't Need Thousands of Followers to Succeed on Pinterest
So here's a look at my stats within my Pinterest account. I have 132 followers yet I receive 41K monthly views on my Pinterest account. This drives the thousands (4K on average) of monthly page views to my blog and it's only been live for less than 3 months.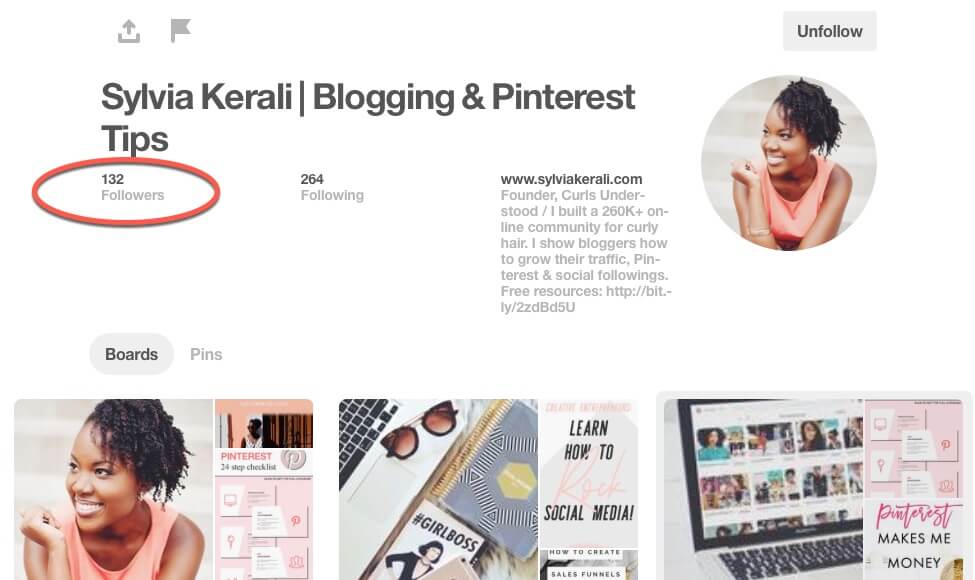 As long as you create relevant boards and pin relevant content that your target audience will find valuable, you'll see your Pinterest reach grow.
QUICK TIP: Take advantage of group boards. By joining and pinning to group boards you'll expose your pins to an even bigger audience. This strategy will grow your blog traffic exponentially. By using group boards you are not limiting your pins to just your followers but also the followers of every group board you join and actively pin on.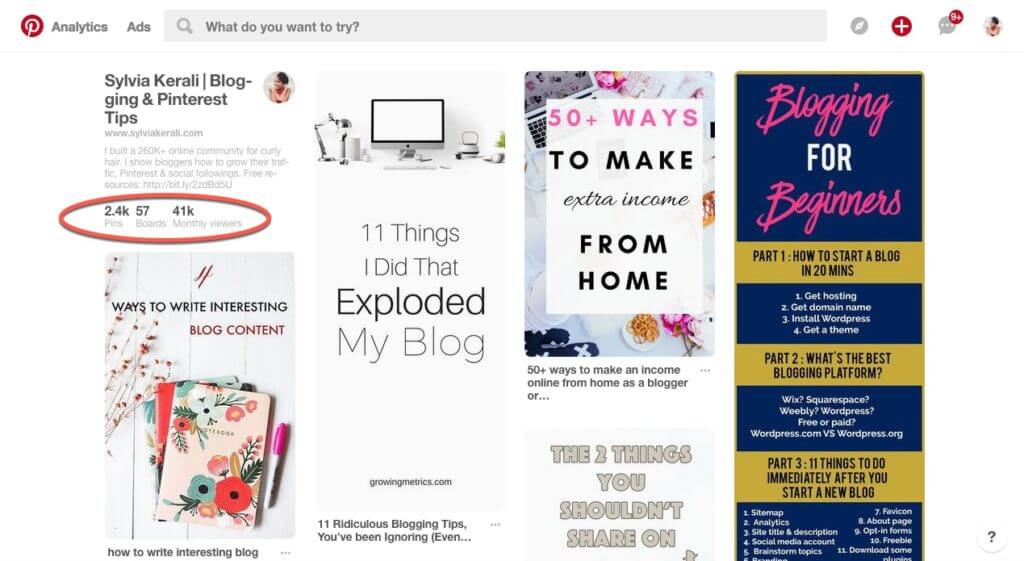 Are you starting to get inspired? Great! Now you can start to create your own pins or repin, using Tailwind, your existing pins. Remember, you can use the Tailwind scheduler to pin on group boards as well as your own.
QUICK TIP: If you have an active Pinterest business account already, look at your Pinterest analytics and start repinning the pins that are doing well. These pins have already been resonating with other pinners and are more likely to go viral once you start automating them.
BONUS INSPIRATION
So if you want to know where this will eventually lead you can take inspiration from my company board (Curls Understood). I currently have 25.5K followers and 1.9M monthly views. It took me 2 years to build this following and here's the kicker – I didn't start using a scheduler like Tailwind on this account until 6 months ago!!


Need More Help?
Sign up below for my simple to follow 24-step checklist that will help you get started the right way on Pinterest. The key to a successful Pinterest strategy is ensuring you have set up the right foundation for your blog and Pinterest account.

Active and aspiring bloggers join my private mastermind group on Facebook for daily tips, articles and support from fellow bloggers/influencers! Until next time feel free to leave questions below!