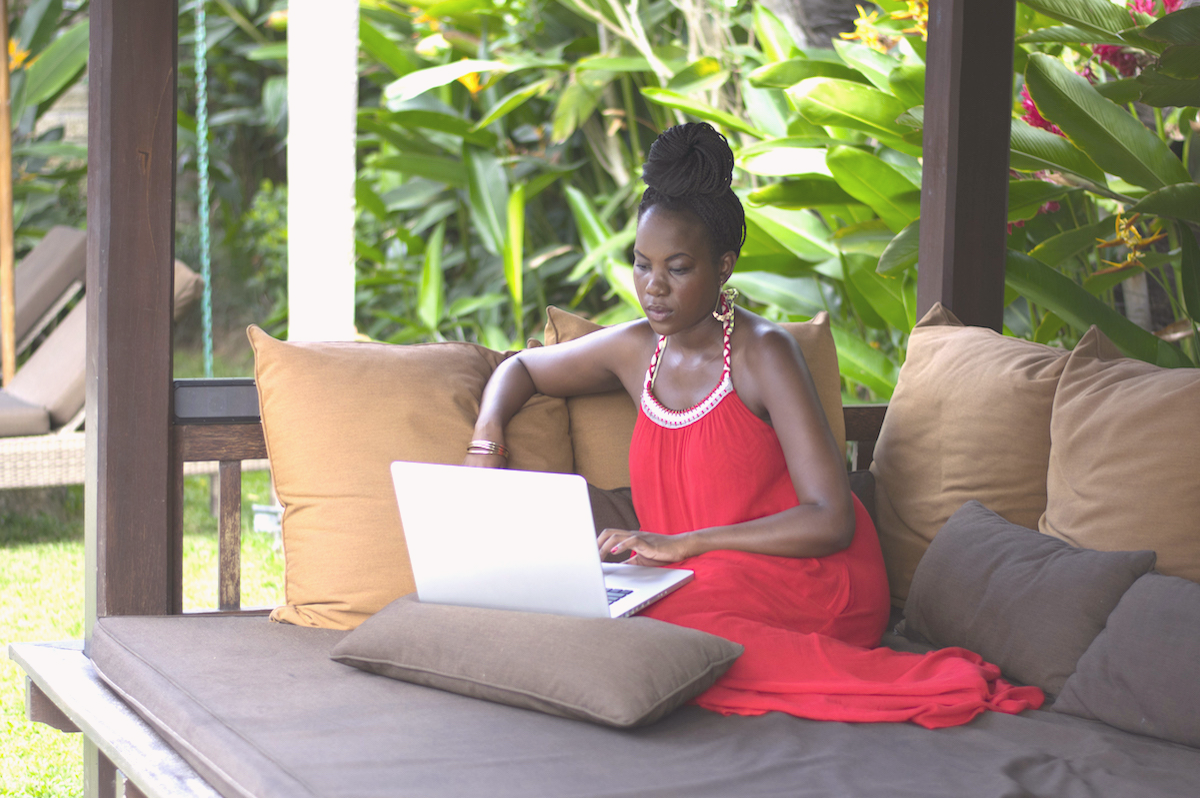 WHY I BELIEVE PINTEREST IS A SOCIAL MEDIA PLATFORM!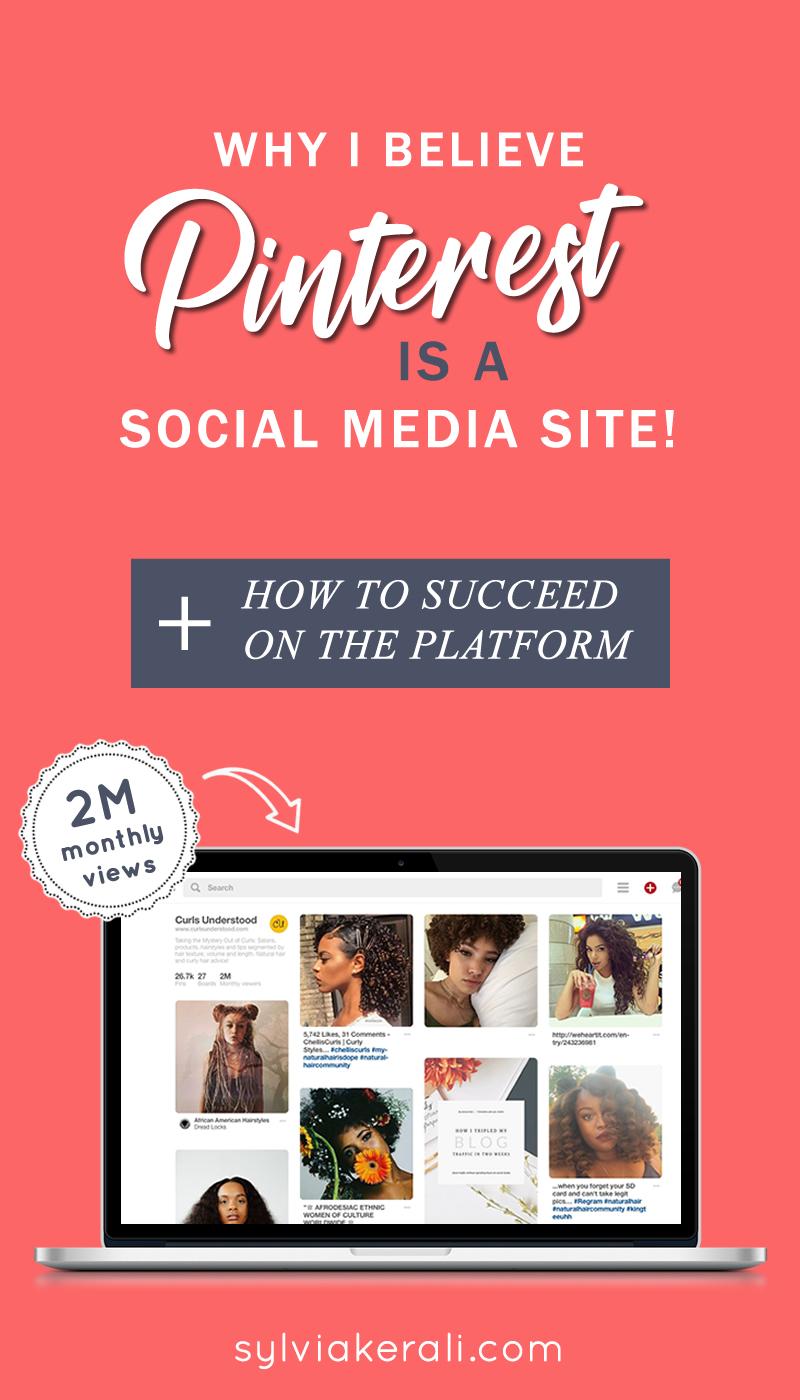 So here's the deal. There's so much chatter out there about Pinterest. I'm sure you're wondering… Should I be on it to promote my site? Is Pinterest a social media platform? Is it just a visual search engine? Does it even matter? I get it. It's overwhelming. But take the time to read this article. It will help clarify why you should be paying attention to Pinterest and how it can help you explode your blog, brand or business.
Once you understand what Pinterest is, and its power, you'll be chomping at the bit to add it to your marketing strategy. Once you've mastered Pinterest, it opens the doors to so much more. So let's jump in. What exactly is Pinterest?
PINTEREST IS A HYBRID OF A VISUAL SEARCH ENGINE
& SOCIAL MEDIA PLATFORM.
I'll say that again. Pinterest is a hybrid of a visual search engine and social media platform. The common school of thought seems to be that Pinterest is just a visual search engine but it has several social elements that make it unique.
People can share and bookmark to their accounts images/graphics/posts (i.e. "pins") that interest and inspire them. It is these social elements that make pins go viral.
Your goal, as a blogger, influencer or business is to create the best pins for your content and get as many people as possible to pin them. As pins linked back to your content go viral, traffic to your platform will grow significantly.
Wikipedia defines social media as…
Social media are computer-mediated technologies that facilitate the creation and sharing of information, ideas, career interests and other forms of expression via virtual communities and networks.
WHAT MAKES PINTEREST A SOCIAL MEDIA PLATFORM?
So let's take a closer look at the specific elements that make Pinterest a social media platform:
YOU NEED TO CREATE AN ACCOUNT…
Sounds obvious and basic but the first step in creating and sharing content on any social media site is having an account. As a brand, it's important that you create or convert to a business account so you can access Pinterest's analytics dashboard and learn which of your pins are performing the best and how many monthly views you get.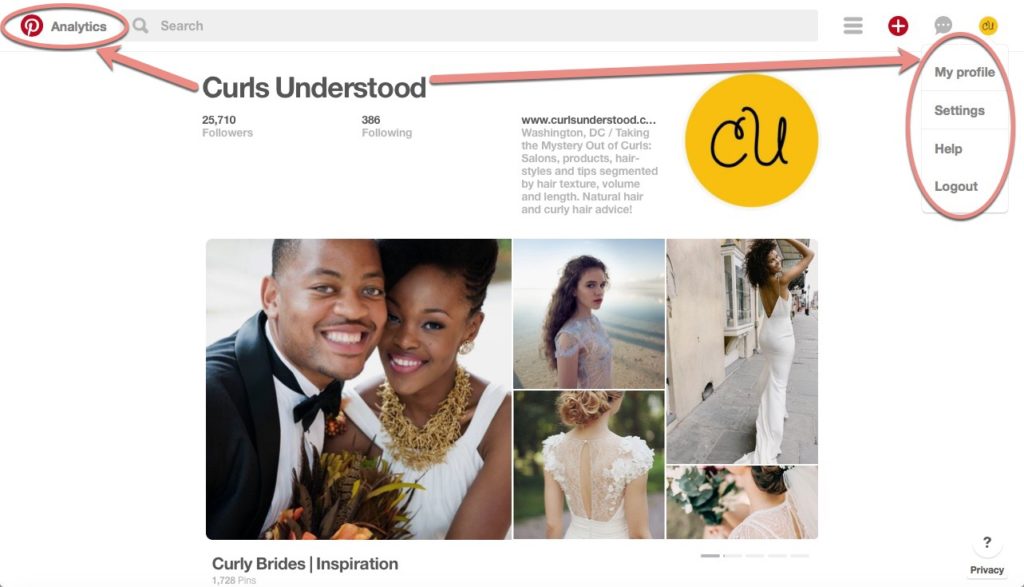 YOU CAN ACQUIRE AND GROW YOUR FOLLOWERS…
Pinterest allows people to follow your account and you can follow other people. Having more followers helps expose your pins to more people, but you can also create and join group boards to gain more exposure for your pins.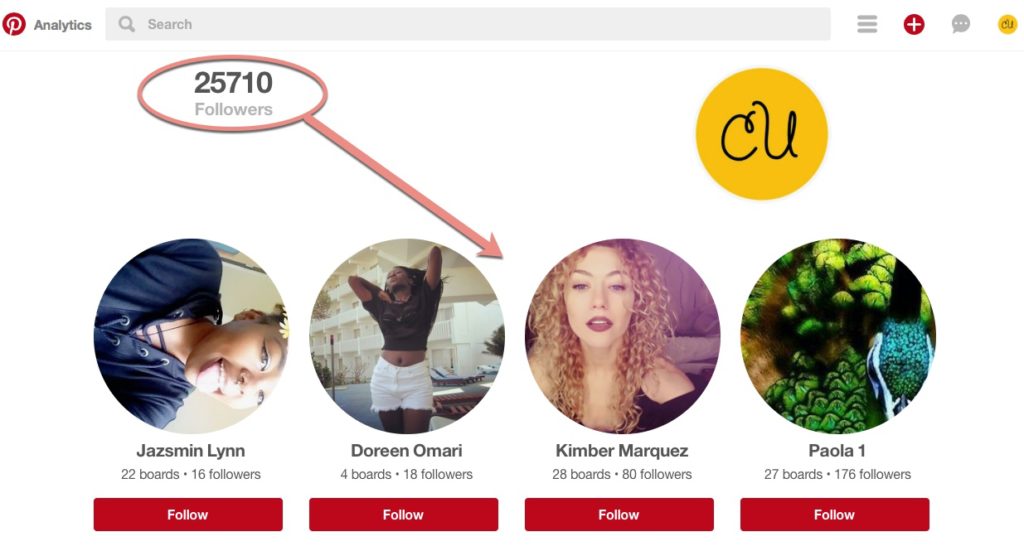 YOU CAN POST AND SHARE CONTENT, I.E. "PINS"…
Pins are images/graphics that represent that represent ideas people can find and save from around the web. Each pin found on Pinterest links back to the website it was saved from. You can also save, share, send, like ("tried it" – add your own photos/notes), and comment on pins.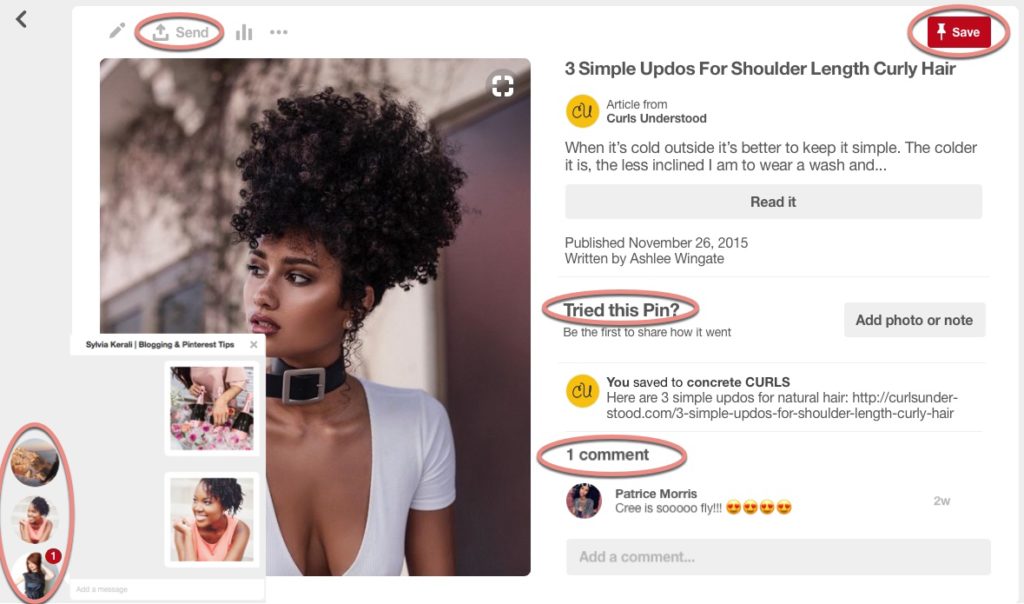 YOU CAN SCROLL THROUGH YOUR FEED…
Pinterest has what it calls a "Smart Feed". It's basically a complex algorithm that decides what appears in your Pinterest feed based on your activity (sound familiar?). Social platforms have grown exponentially and they figure it would be too overwhelming for users to consume all the content of all their followers all the time, hence constant algorithm updates.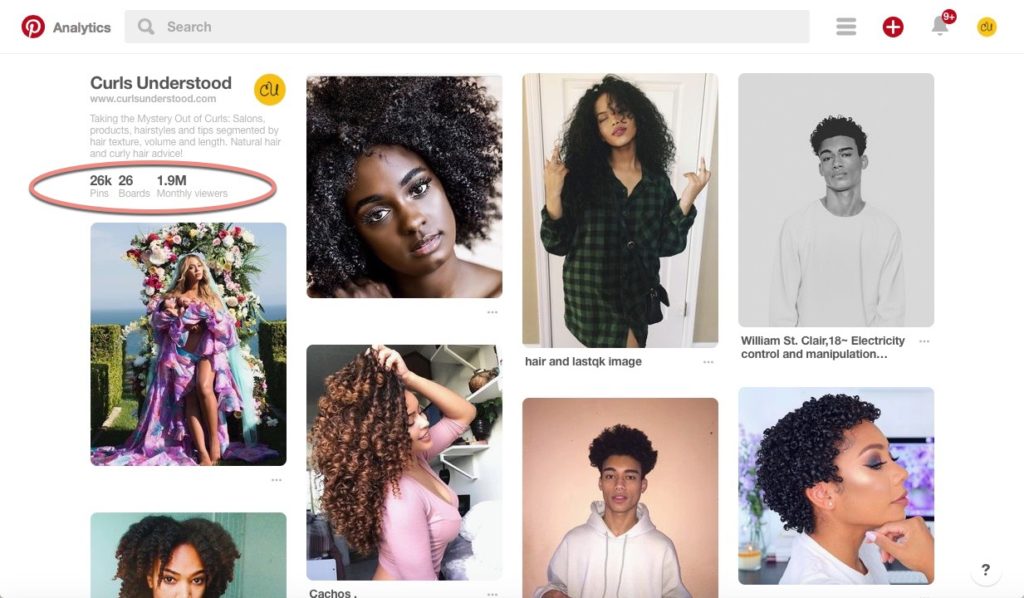 YOU CAN MESSAGE PEOPLE FROM WITHIN PINTEREST…
You can connect with other people on Pinterest. While I admit this feature isn't heavily used, it is a vehicle to invite other users to contribute to group boards and share pins privately.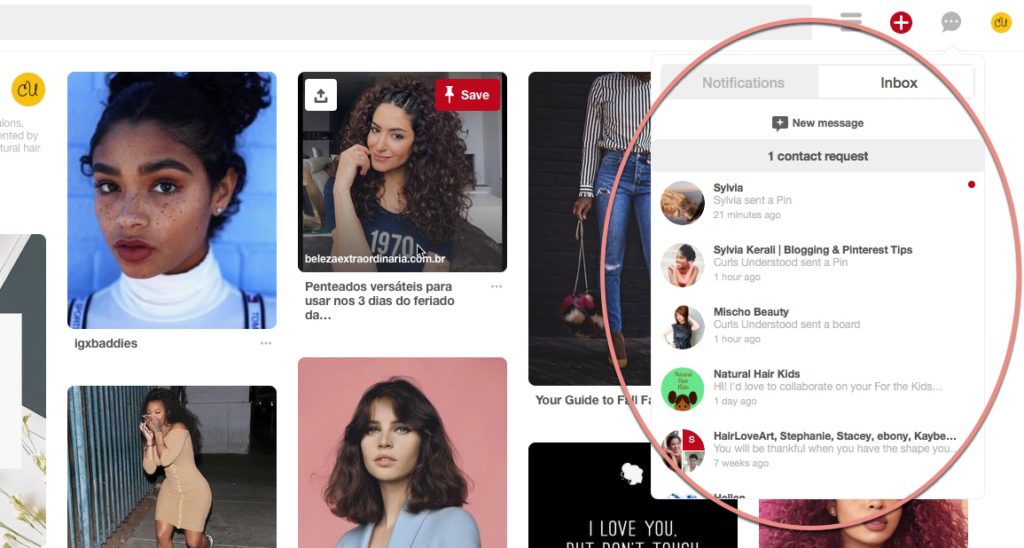 YOU CAN USE HASHTAGS TO SEARCH…
Like other social media platforms you can use hashtags to tag your pins and you can also use hashtags to search other people's pins. Pinterest only recently brought this feature back so start using now before your niche's hashtags become too saturated!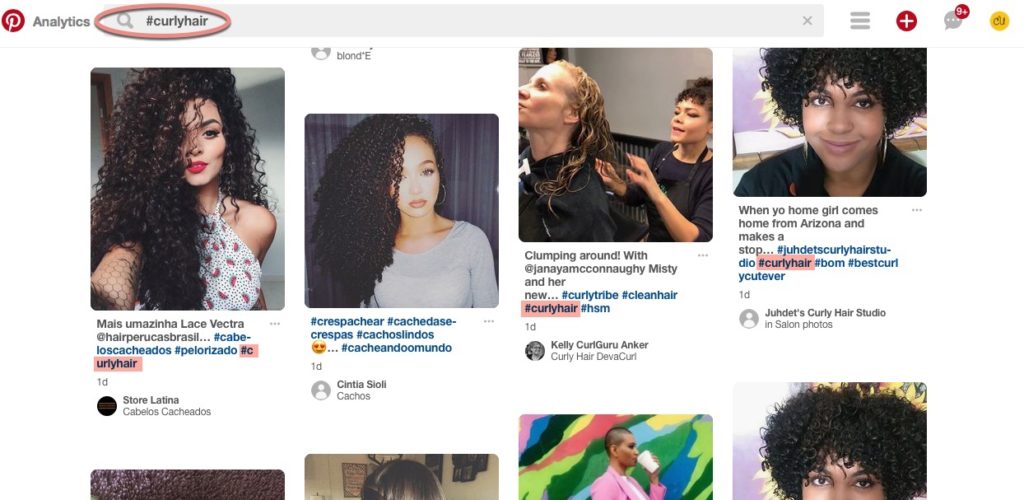 The case has been made that Pinterest is not a social media site because it doesn't involve individuals sharing their day-to-day activities with their followers. Whilst this is true, this doesn't disqualify Pinterest from being a social media platform.
Like I mentioned above, pins would not be able to go viral and drive hundreds of thousands of people to your platforms without these social elements!
However, Pinterest is definitely a visual search engine too and this is the core of what makes Pinterest so unique! No other social platform is being used to search for inspiration and information.
Wikipedia defines a search engine as…
A 'web search engine' is a software system that is designed to search for information on the internet. The search results are generally presented in a line of results often referred to as search engine results pages. The information may be a mix of web pages, images, and other types of files.
WHAT MAKES PINTEREST A VISUAL SEARCH ENGINE?
Think of Pinterest's visual search engine as Google Images but with all the features you love on your favorite social network! Unlike like Google, being able to share and search content as a community means that this search engine is extremely powerful.
YOU CAN SEARCH FOR KEYWORDS OR KEYWORD PHRASES…
Much like Google, you can search Pinterest using keywords or phrases. As you start typing your keywords, Pinterest suggests similar phrases that are popular on the platform. You can also search for people's accounts and boards.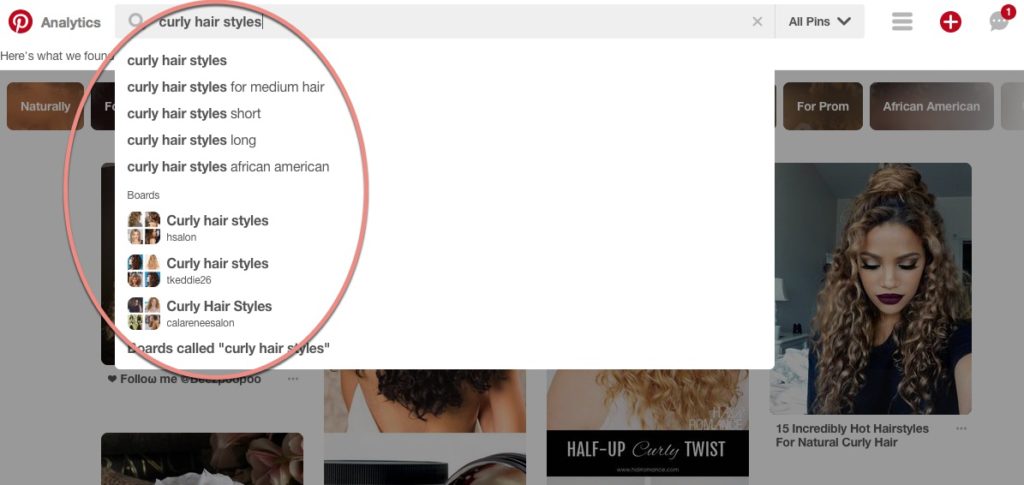 YOU CAN SCROLL THROUGH SEARCH RESULTS…
Once you've settled on a keyword phrase, Pinterest displays all related pins in its search results. You can scroll through and start to be inspired. You can click on the pins that interest you and be directed to the relevant page on the web.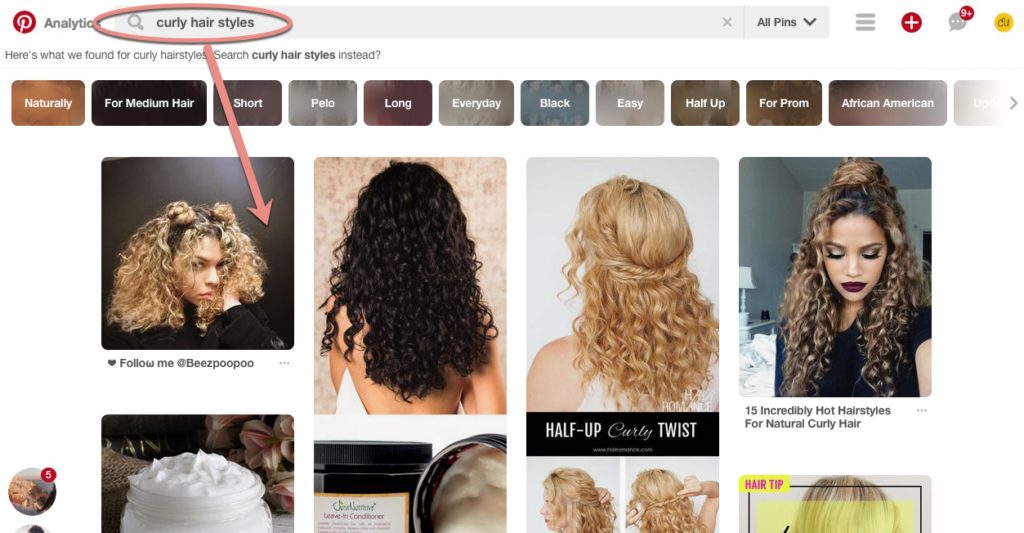 YOU CAN USE SEO TO MAKE YOUR PINS SEARCH-FRIENDLY…
In order to give your pins a greater chance of being found in Pinterest's search, you can use Search Engine Optimization (SEO) tactics. Include the keyword phrases you think your audience would search for in the pin's description and even the file name of the image.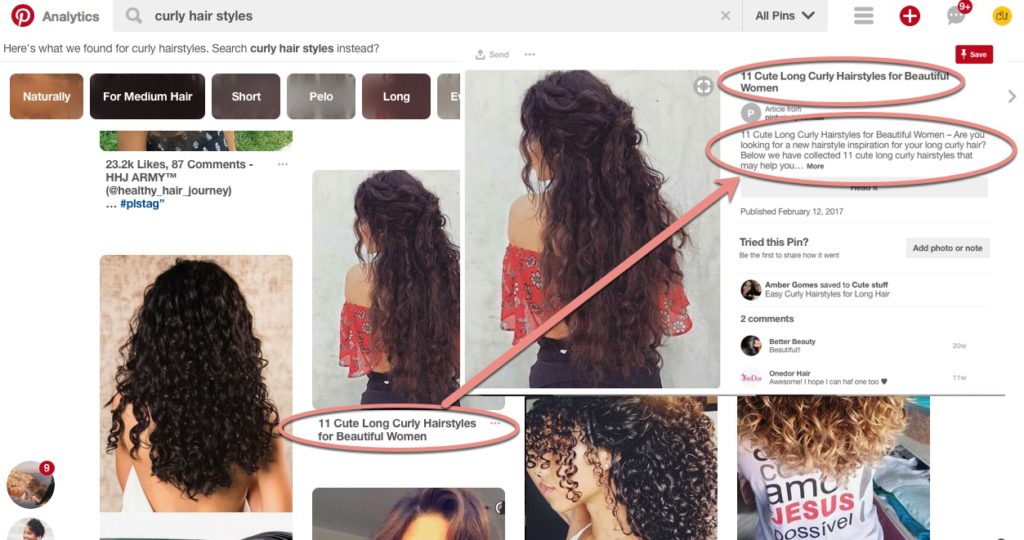 The top ten categories that users are searching for on Pinterest are as follows (read more at Search Engine Watch). If you're in one of these 10 niches you would benefit from a Pinterest marketing strategy:
• Food & Drink
• DIY & Crafts
• Home Decor
• Holidays & Events
• Hair & Beauty
• Women's Fashion
• Design
• Kids
• Art
• Weddings
So as you can see Pinterest has both the elements of a social media platform and search engine. To ignore either would be detrimental to your overall Pinterest strategy. I love the fact that my content can found, saved and shared to potentially 200M Pinterest users.
Pinterest is a social platform you definitely need to take seriously if you're looking to grow your brand, blog or business at an exponential rate.
Need More Help?
Sign up below for my simple to follow 24-step checklist that will help you get started the right way on Pinterest. The key to a successful Pinterest strategy is ensuring you have set up the right foundation for your blog and Pinterest account.